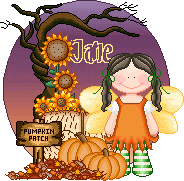 I woke up a touch grumpy this morning. I'm not sure what brought this foul mood on, but I'll try hard to keep it to myself. I certainly don't want to be responsible for making anyone as miserable as I feel today.
I was trying to think happy thoughts this morning. I thought it might help. It didn't. But I did have one thought that I thought I'd share. It's my favorite cookie recipe. The cookies are really good. But the dough is GREAT! I seriously could eat the entire bowl of it. It is that good. I am going to share this recipe today in case you wake up grumpy one morning. It's also great for good mood days. Just saying.
Mean Chef's Oatmeal Cookies
1 cup butter, room temperature
1 cup brown sugar
1 cup sugar
1
tbl
vanilla
3
tbl
milk
2 eggs
2 cups flour
1/2 tsp salt
1 tsp baking powder
1 tsp baking soda
3 cups oatmeal
12 oz chocolate chunks
1 1/3 cups chopped pecans
Beat butter, sugar and brown sugar until light and fluffy. Add milk, vanilla and eggs. Mix well. Stir in flour, baking powder, baking soda and salt. Mix until just combined. Fold in nuts and pecans. Chill 2 hours.
Use ice cream scoop and make 2 inch balls. No need to flatten. Bake 15 to 16 minutes at 350 degrees, until golden but still soft in center. Let cool.
Notes: You may chill the dough overnight, but it's best if it only chills for the 2 hours. It's hard to work with when chilled too long. Also, I would like to credit
Recipezaar
, where I found this recipe.
I hope you enjoy them as much as we do. I think I'll go back to bed and pull the covers over my head. I'll be back when I can be nice.
Mood:
Grumpy!
On the TV:
Jon and Kate plus 8


sigtag

by Somewhere Beyond Dreams