Monday:
Stove Top Coated Pork Chops
Rice a Roni
Steamed Broccoli
Tuesday:
Ham and Beans
Corn Bread
Wednesday:
Smoked Turkey Breast
Mashed Potatoes with butter
Peas
Homemade rolls
Thursday:
Homemade Chicken Nuggets, recipe below
Fried Potatoes
Buttered Corn
Friday:
Homemade Pizza
Chicken Nuggets
3 boneless skinless chicken breasts, cut into pieces
1 cup flour
4 tsp seasoned salt, such as Lawry's
1 tsp poultry seasoning
1 tsp ground mustard
1/2 tsp pepper
Stir together flour, seasoned salt, poultry seasoning, ground mustard and pepper. Rinse chicken pieces and toss in flour mixture. Fry in canola oil until brown and cooked through.
For more menu ideas visit Laura at
I'm an Organizing Junkie
!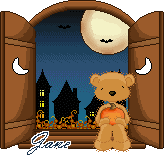 tag by By Night Pixels