This recipe comes from my mom's Grandpa. I never met him but I'm telling you, these are the best homemade doughnuts I've ever eaten! We make them year round, but for some reason they taste best in the fall. I hope you enjoy them!
Grandpa's Doughnuts
1 cup buttermilk, 1 cup sugar, 4 cups flour, 1/4 tsp salt, 1 tsp vanilla, 2 eggs, 2 1/2 tbl softened butter, 2 tsp baking soda, 1/4 tsp cinnamon
Stir everything until mixed. Roll out to 1/2 inch thickness and cut into donut shape. Fry in heated oil until golden brown on each side.
This recipe is primitive. I usually just feel my way. I will test the oil with a piece of dough to see that it starts frying immediately, then I know it's hot enough. After frying I drain the donut on paper towels for a minute or two, then toss in powdered sugar to coat. These are best eaten the day they are made.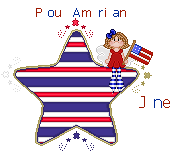 tag by simply siggies