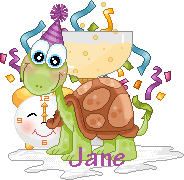 I am never sad to see a year end. I love change and the idea that we get to start over thrills me. 2008 wasn't a bad year but it wasn't worth holding on to either. We had some good times and we had some rough times. Though I think the rough times were more.
Of course, we did have some highlights. Gus followed his brothers footsteps and joined the Marine Corps. He was fired from his job (funny story) and he qualified for the Good Student discount on our insurance...finally! Marine Boy experienced his first deployment and bought his first vehicle. As for Daddy-O and I, we simply hung on and kept things together through this rough election and stinking economy year.
I have some regrets too. I regret we were unable to be on the beach when Marine Boy floated back from deployment. It breaks my heart every time I think about it. I wish we could have had taken a family vacation. Gus will be gone this coming summer so I guess our vacations are now just great memories. I wish we could have finished our yard. I am also very sorry for the days wasted with negative thoughts.
I am excited for the new year to begin. We will see our baby son graduate from high school then leave for the military. Daddy-O and I will become empty nesters and we look forward to that. We had our babies so quickly after we got married, that I think we will enjoy just being us. However, the best part of the new year will be the surprises. I love surprises.
Goodbye 2008. Thanks for keeping us safe. Thanks for the tears, the laughs and the memories. You were good to us and we are thankful.
Welcome 2009. I look forward to what you will bring us. I hope for more peace in this world. I hope for our country to get back on track and bring stability to it's citizens. I hope for the safety of my boys and all the others fighting for our country. And I hope for each of us to give more to each other to solve the world's biggest problems in the smallest of ways.
Tag by FaeryDustExpress