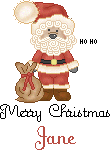 Have I mentioned how excited I am for my boy to come home?? Only three more days! I just got off the phone with him. He had a very stressful day. I thought he'd fall asleep while on the phone with me. I can't wait to get him here so I can take good care of him. Just like a mama should.
Gus and I were alone for dinner tonight. Daddy-O had to work late. It's inventory time. Poor guy. Anyway, Gus and I decided we didn't want to cook so we went out for pizza. The pizza was very good, but we tried something new. The pizzeria calls it a Cow Patty. It's like the cinna-sticks Domino's does, but the dough is wrapped into a spiral. It was loaded with cinnamon and sugar. And it had been cooked on a high heat, so the sugar became a glaze. Oh. My. Gosh! Even my non sweet eater Gus, ate it up. We have almost a whole pizza in the fridge, but the cow patty is gone. Darn it.
I went to the big city and got my hair done yesterday. If I was brave, I'd share a picture of it. It really does look cute. I bet my haircut could become the new 'Rachel'. It's that cute. My hairdresser does such a fabulous job. Thanks, Crystal!
After we left the salon, Daddy-O and I went to In-N-Out Burger for dinner. We needed something fast so we could get on the road and get home. Gus was home and he doesn't like to be alone. You'll never guess what we saw when we walked into the restaurant. Elvis!! And I'm not kidding. I wish I hadn't left my cell phone in the car because I would have loved to get a picture to share with you. He was throwing a fit because his food wasn't ready when he thought it should be. He told me all about it. Elvis talked to me!! I really think he must have been an impersonator from Vegas. But he was a good one. Not a cheesy one. He truly looked like Elvis. The good looking one. Like the Elvis on the postage stamp. Although, he wasn't that attractive. Can I say that I don't understand the In-N-Out craze. It's a good burger. And the fries are good too. But really. What's the deal?
I'm off to watch the new Tinkerbell movie. I finally got it from Netflix today. I had to wait forever for my turn! I love netflix...I should have added it to my favorite things post below.
Tag by Whispers of Country