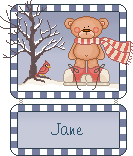 We all made it home, safe and sound from Vegas. Gus, aka Superman did a great job navigating the traffic. I was proud of him. He and his friends went all over town. They went to the airport to pick up the Marine friend. Then they went to Bass Pro Shops and over to the mall. All without a single incident. That I know of.
Daddy-O and I had the best day we've had in a long time. Marine Boy was late leaving the base so D-O and I had several hours to kill. It was wonderful to not be rushing around, meeting deadlines, like we always do when we go to Vegas. We met up with MB and his friend just in time for dinner. We had a tasty Mexican dinner and were able to visit for a while. It was nice and I didn't want my day to end. But of course, it did. At least we have some nice memories.
I find myself home alone again tonight. Daddy-O is at the gym and Gus is out with friends. I believe he is also going to see his girlfriend. I keep waiting for his affection for her to dim but so far, it's still going strong. It's such a worry when your teenage kids start dating. As much as I want grand babies, I don't want them now!
I just put a banana bread in the oven. Banana bread is one of my favorite treats, but I am so terrible at making it. It always falls in the center, leaving me a gooey mess. And the ends are dry. I am trying yet another new recipe and I have high hopes for it to come out right.
It was my mom's 70th birthday yesterday. I'm sure she will love me for announcing her age to everyone. I feel horrible because I couldn't find anything to give her. I didn't want to give her more junk to put on her already crowded shelves. I didn't want to give her a boring gift card, though she claims to love them. So I got her nothing. She said it was okay. So I'm choosing to believe her. Happy Birthday Mom. Hopefully, having me as a daughter is gift enough.
I got another movie from Netflix Saturday. I haven't had a chance to watch it so I think that's what I'll do while I'm still alone. I'm hoping half way through, I can have a slice of banana bread to enhance my cinematic experience, as Gus would say.

tag by Alskas Abode