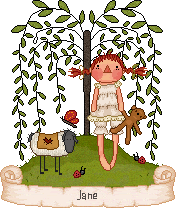 Our family recently joined Netflix. I never thought I was much of a movie person until now. There is nothing more fun than getting a new movie in the mail. It's so much better than going to the video store and waiting in long lines.
Tonight I watched a movie called Grace Is Gone. It stars John Cusack. Can this guy make a bad movie?? I especially loved him in Martian Child and thought that was his best work, until tonight. Grace is Gone is a movie about Stanley Phillips, played by Cusack, who is an ex military man trying to find the courage to tell his daughters their mother was killed. He takes them on a road trip to a theme park before finding the words to tell them.
I admit it. I cried buckets. It brought back vivid memories of the day my mom had to tell us my dad had died. She had picked us up from school, which was unusual as she was usually working at that time of day. She took us for a drive, then parked under a brilliant red autumn tree. I remember how strange it felt to think he was dead. I couldn't get my head to understand it. I was only eight and this was my first experience with death. When we got back home, I saw my kitten. I had only had her two days. My dad hadn't even seen it yet. That's when the reality of it stuck me. My dad would never, ever see my cat. That's when I understood what death was.
Something else struck me as I watched this movie tonight. There is a scene where Phillips and his girls are sitting in a playhouse in a store. I wondered to myself what I would think if I saw a dad and his daughters sitting in a playhouse in the middle of the store. I am ashamed to say I would probably think something negative. I would have no idea what that family's experiences are, but I would judge them anyway. I learned something from that.
I hope now that I will remember have compassion for everyone, even if their behavior seems strange. There is no way to know each person's story. And perhaps the ones who behave the most bizarre are the ones that need us the most.
Anyway, I highly recommend Netflix. I also highly recommend Grace Is Gone.
Bravo John Cusack.
Tag by Alska's Abode