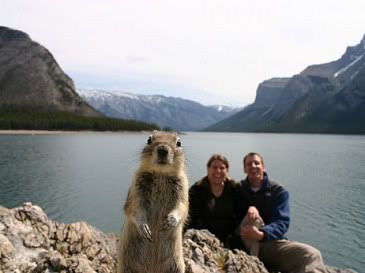 Have you heard about this? A couple vacationing in a national park in Canada, set the timer on their camera to capture a picture of themselves. When they saw the picture that was taken, they found a curious squirrel popped up just in time to be included in the picture. You can read about it
here
.
The couple said they laughed about it for days. Then they submitted it to National Geographic magazine. Now the squirrel, affectionately now known as Nuts, is a star, and even has his own facebook page.
The best part of the whole frenzy is a photo editor so you can put the squirrel in your own pictures!
I tried a few for you: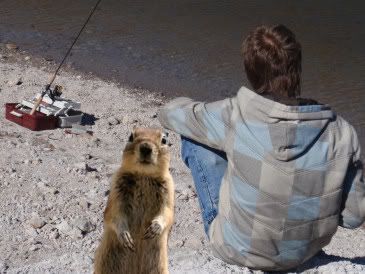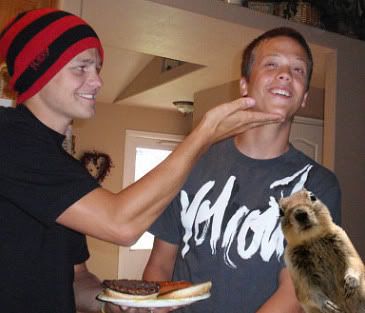 If you'd like to add Nuts the squirrel to your own pictures,
here
is the link to the photo editor. I'd love to see what you do with your pictures.