As I write this, I can barely keep my eyes opened. It's been a busy weekend, though it was loads of fun as well. My aching body longs for sleep which I will grant as soon as I finish this post.
Saturday afternoon, we had a High School football championship play off game in town. Because the two boys play we all decided to attend the game in support. I swear, I've never been so cold in my life! The wind was blowing and the air was freezing. I wanted to whine about it as that's what I do best. Instead, I toughened up and ate peanut m&m's. It really helped.
The first two quarters were tough with no one scoring until our team made a touchdown just before the half time buzzer. I think it's the boost they needed because when they came back for the third quarter, there was no stopping them. The final score was 'ridiculous to nothing'. The boys were so excited. They had every reason to be. Now they advance to the final game to determine the state champions. I really hope they win. It would make them so happy! Go Pirates!!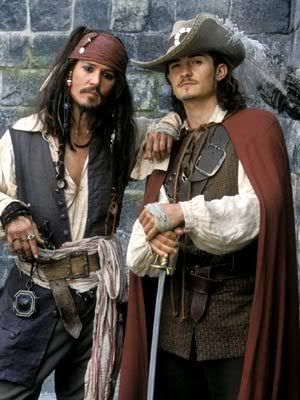 After the game, we had a delicious meal at home. We spent the rest of the evening munching on chips and guacamole and watching Transformers 2. I admit, I didn't finish the movie. I went to bed. The wind and whining really wore me out.
Today was another outdoor activity in the very unpleasant windy cold. I admit, I was better prepared for being outside this time. Although I wish I had thought to grab a beanie to cover my poor aching ears. It was like the wind aimed for the inner ear and it was miserable.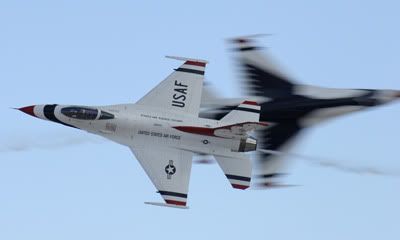 Luckily, there was so much to see that sometimes I was distracted from the piercing pain. We watched a thrilling display by the Air Force Thunderbirds. Those pilots are seriously amazing. Their show was by far my favorite part of the day. While watching them, I kept wondering about their mom's. I would be a nervous wreck if it was my son up there in the air doing those crazy tricks. At the same time, I imagine they are bursting with pride.
What is it about airplanes that make grown men turn into little boys? I had such a laugh watching men at the field today. They had grins from ear to ear as they talked excitedly about 'all the really big planes'. So funny. Maybe it's because I'm a girl, but I'm much more impressed by the planes in the air, than looking over the ones on the ground. They bore me a bit. I'm just saying.
It's time to rest this exhausted body. Hopefully, when I wake in the morning, my ears won't hurt any longer. If they do, I'll have to whine. It's the only thing that helps. That and m&m's.