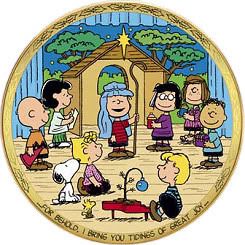 I went with my brother to his school's Christmas play tonight. He teaches at the local middle school and wanted support his students. I tagged along because I had nothing better to do.
I'm embarrassed to say I wasn't expecting much but I was pleasantly surprised. The play they did was delightful. It was called The Twelve Daze of Christmas by Jeff Lovett. We laughed from start to finish. My brother commented after it was over that his mouth hurt from smiling so much. I would imagine most of us there would agree with that. I'm so glad I went.
Tomorrow I am going to the 'big city' to Christmas shop! My sweet sister has given me the gift of being able to give to my boys. I cannot express how much that has meant to me. It just didn't feel like Christmas without the crowds. Or the store decorations...or even the Christmas music blaring from the speakers. Maybe now I can finally feel the spirit.
In less that a week, PJ will be coming home on leave. I can hardly wait to see my boy! We are unsure whether Gus will make it home for Christmas or not. It isn't looking like it, but there is a sliver of hope so I'll hold onto that tight. I feel so grateful to have one boy with me and having both would be amazing!
The month started gloomy for me. But as the days pass I can see the surprises and joys the Christmas season always manages to bring. I hope each of us will take time to look around to see who might be needing some help. In these tough times, even a small token can mean so much. Giving is really what this celebration is about after all.