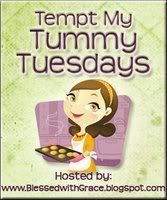 Of all the many types of candies my mom made each Christmas while I was growing up, this one was my very favorite. It's an old recipe. She's been making it since I was a little girl. But to me they taste as good today as they did way back then.
This recipe sounds a bit strange when you read through it, but I beg you to give it a try. It may just become one of your favorite Christmas treats as well.
Sassy Bonbons
1 12oz pkg semi sweet chocolate chips
1 tsp almond extract
2/3 cup maraschino cherries, chopped
1 cup applesauce
5 cups powdered sugar
1 cup chopped walnuts
extra chopped walnuts for rolling candy in
Dry cherries well before chopping. Melt chocolate chips being careful not to burn. Let cool slightly. Add applesauce and almond extract. Stir well. Then add chopped cherries, walnuts and powdered sugar. Mix well. Let chill two hours or overnight.
Roll into walnut size balls, then roll in chopped nuts. Keep chilled until serving.
Note: You may need to add more powdered sugar if it's too sticky. It really depends on how dry the cherries are. We also use coconut instead of chopped walnuts to roll candy in sometimes. It's just your preference. I always choose the nut rolled ones myself.
For more delicious recipes be sure to visit
Blessed With Grace
for
Tempt My Tummy Tuesday!