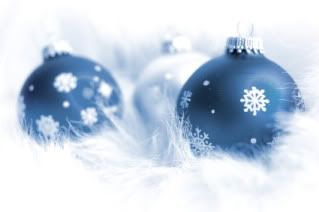 Less than a week remains before we celebrate Christmas. Every day of this month, I've been surprised. I expected sadness and instead I felt joy. I am astounded at the small, but selfless acts I've experienced these past days. I've seen the true spirit of Christmas with my own eyes.
My oldest boy came home today. It was wonderful to see him again. We talk every day but to be able to look at him and know he's really okay does this mom's heart good. Gus is unable to be with us for Christmas this year. He is really struggling with it and truthfully, so am I. We will talk on the phone most of Christmas day trying to erase the miles that separate us. I wasn't even able to mail a package to him as he doesn't have a current address. My heart aches knowing not only will he not be with us, but he won't have a stitch of Christmas from home.
We'll manage. It's what I've learned most this year. It's not what I want it to be, but it's still good. We still have everything that is really important and we'll learn to live without the rest.
With that, I wish you all a Merry Christmas. Now that my son is here, I want to spend every second with him. I'm sure you can understand that! I hope you'll come back after the gifts have been opened and the holiday treats have been eaten. I look forward sharing the new year with you!