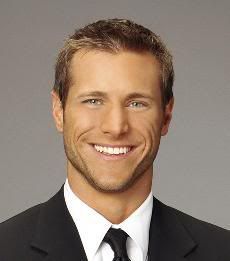 I don't know about you, but I love Mondays. It's like a fresh start, a new beginning...a...well, it's the day The Bachelor is on!
I don't know if you're watching or not, but it is honestly the most dramatic season ever! We're three episodes in and already one girl was sent home for messing around with a producer and another was asked to leave by Jake himself
before
rose ceremony. Tonight, Jake will throw a rose into the fire! Oh no! Oh my gosh!
Jake is not messing around here, folks. He is here for his future wife and he is not going to put up with any funny business. No sirree! This is serious stuff.
You can do what you want, but if I were you, I'd tune in tonight. ABC 8pm. Be there.
If you've missed the first three episodes, or even if you've already seen them, I highly recommend you visit Lincee at
I Hate Green Beans
. She gives a hilarious recap of each episode. Truthfully, it's funnier if you've already watched it.
Wanna hear a secret? She is the real reason I watch The Bachelor. Those painful two hours on Monday nights are worth it to read her version of what happened. She makes me laugh and heaven knows, I can use a good laugh right now.