This is what I looked like when I was dating Daddy-O.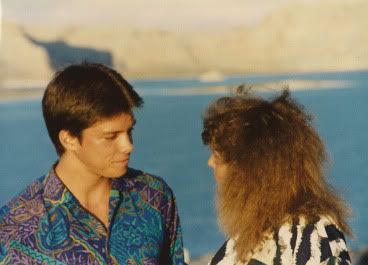 Even then, I knew my hair was a mess. Thankfully you can't see my makeup. It wasn't pretty either. It's probably not as bad as the hair though.
I remember asking my little sister how she got her hair to look so pretty and how did she learn to do her makeup so well? Her answer and I quote, "I didn't want to look like you so I practiced until I learned."
She hates when I tell that story. But it's true.
I'll remind you what I look like now.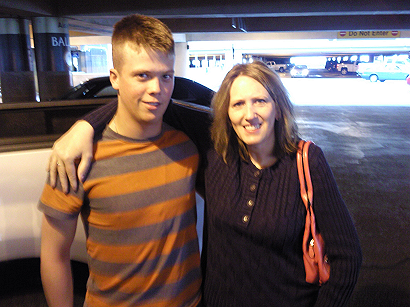 Doesn't my hair look awful? It's been too long since I've had it cut or colored. That's what happens when you're on a really tight budget. I've tried to pretend it doesn't matter. It's only hair, after all.
But you know what? It does matter. It matters a lot.
I find myself not wanting to go anywhere, or even answer the door. I don't wear makeup everyday, and I dress more sloppy when my hair doesn't look good. I become edgy and withdrawn.
So today, I made appointment for a cut and color. Woo-hoo! In just thirty six hours I will be getting my groove back. I'll dress better and be more social. I'll even wear more make up.
It will be money well spent. And, maybe my sister will be proud of me.