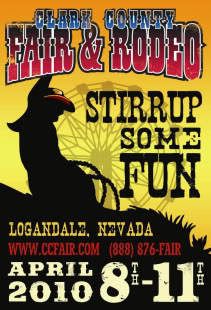 I did something a little out of character tonight. I went to the county fair. I'm usually all about avoiding them! I love a good crowd and some greasy food. But I have never, not even when I was a child, enjoyed the fair.
I get overwhelmed. All the food wagons and the rides and the creepy people...it's just too much! Then there's the rude high school kids and the icky ride operators. Not to mention the thick layer of dirt that covers everything! But tonight was different.
First of all, I was tricked. I didn't know I was going to the fair. It was just Gary and me home for dinner. He suggested we go get something which I assumed meant a burger from McDonald's as that's the only fast food place in town. A Big Mac sounded better than nothing so I was game.
Imagine my surprise when we pulled up to the fairgrounds. "What the...
", I thought to myself. It was too far to walk back home so I decided to play the good sport and get me some greasy fair food. I mean what else could I do?
Would you be surprised if I told you I chose a grilled ear of corn for my dinner? For some silly reason that's what appealed to me. It was an excellent choice too. I don't think I've enjoyed corn like that ever in my life.
I admit I didn't enjoy the bits left in my teeth so much. But, whatever. I was there to have fun.
After we finished eating we wandered over to look at the exhibits. There weren't many. I don't know if the numbers were down this year, or they're always like that due to the fair being before the crops are even planted. It was my first time at the great Clark County Fair, after all.
We ran into my niece who informed us a hypnotist was soon to perform. I tell you what. I love a good hypnotist show. They are good, clean fun and tonight's show didn't let me down. It was hilarious. I may or may not have snorted twice from laughing so hard!
It was starting to get cold after the show, so Gary and I decided it was time to head home. On the way out he treated me to my first ever funnel cake. Lawsy! That thing was good! The man I ordered from noticed my Marine Mom sweatshirt. Because he was a former Marine himself, he treated me good. He loaded my cake with powdered sugar and cinnamon. God Bless the Marine Corps. That's all I have to say about that!
It was nice how an ordinary night turned into me taking one more step out of my comfort zone. I made a memory with my brother and I gained eight pounds. I truly hope I have more nights like this in the future. Without the weight gain, of course.