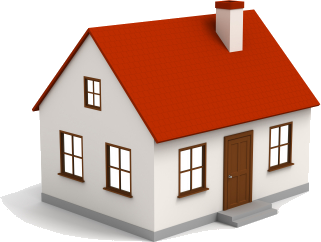 Thanks to
realtor.com
, I've just spent several happy hours shopping for houses. I shopped in North Carolina, Texas, Wyoming and Washington state. I dream of having my own house again, especially a kitchen. I think it's what I miss the most since I left home. I imagine most of us would say the same thing. Kitchens are like oxygen for families.
I wonder if I'll buy a home on my own. I can only imagine the feeling of accomplishment and pride it would bring. But the thought of payments overwhelm me. It's hard to imagine that kind of money when I currently have no income whatsoever. I don't really think I'd like to live alone either.
Maybe I'll buy a home with someone else. That too is a thrilling thought. To find another someone who cares about me the same way I care for him. To be his 'first person' is a feeling I crave. By first person I mean, that person you think of first when you think of who you care for the most. I think about it a lot. My sister is my best friend and greatest supporter. But she has her husband and two kids who come first. That's how it should be, but I truly miss being someone's first person.
When I do have a home again, I hope it's in a city or at least in the suburbs of a city. I want three bedrooms and at least two baths. I need each of my boys to have their own room. I dream of painting and decorating their rooms just as they were in our old house, minus the hole Gus put in his wall. It would make me happy. I hope it would make them happy too.
I don't care for a big yard. I only need enough of a yard for somewhere to put a couple Adirondack chairs so I can relax with my first person. Oh, and I need for my dog to have some space of her own. Maybe I should add a few flower beds and a small vegetable garden as well.
Since I'm dreaming, I think I've decided to live in Washington. I don't want to be too close to the coast...mostly because of the expense. I think Spokane is perfect. It's a big enough city and it's beautiful. I love living in the west and so do my boys. I've bookmarked a couple dozen homes that I could be happy to call home. I will spend some time later narrowing my choices down, when I've found my first person. Or, a big pile of money and some nerve.