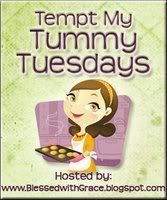 When I woke up this morning, I decided to make carrot cake because my brother, Gary, has been craving it for weeks. All his talk about it had me craving it too.
The problem was I don't have a favorite recipe for it. The few recipes I've tried didn't impress me as they were either too dry or too oily. I'm not a fan of carrot cake with raisins, pineapple or coconut in it. I just wanted a plain jane cake with lots of nuts mixed it. That's my idea of the perfect carrot cake.
I remembered
The Pioneer Woman
shared a recipe for carrot cake several months ago. I couldn't remember if it was the simple recipe I longed for, or if she put all the extras in hers. I was delighted to find it was of the simple variety. I couldn't wait to give it a try.
The recipe was uncomplicated except for one thing. There wasn't a temperature to bake it, nor were there exact baking times listed. So, I guessed 350°, and I set the timer for thirty minutes. When I checked it at the end of the thirty minutes, it wasn't quite done so I baked it for seven more minutes. It looked perfect.
After it cooled and was frosted, we dove in. I can honestly say this is the carrot cake recipe I've been looking for. The flavors and textures were perfect. The only problem was, I had over baked it a bit so it was just a little bit dry. I was disappointed but it didn't prevent me from having two slices. I couldn't help myself.
I wish I had a decent picture for you. I tried to take one, but my camera battery was dead. So I took a quick snapshot with my phone. Trust me. I'm a lousy photographer. But here it is anyway. I'll bet if I didn't tell you what it was a picture of, you'd never be able to figure it out!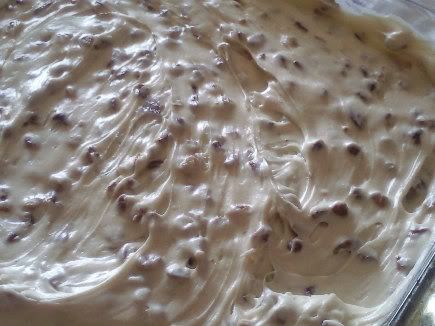 If you want to give it a try and I think you should, you can find the recipe
here
, at The Pioneer Woman's website.
For more yummy recipes don't forget to visit
Blessed With Grace
for Tempt My Tummy Tuesday!