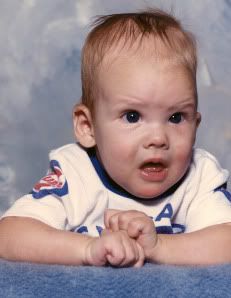 He's twenty one today. Happy Birthday son.
He was nine pounds, twenty one inches at birth.
He was the first grandchild on his dad's side and the third on mine.
When he was five, he ran away from home. He packed his suitcase with twelve pair of ninja turtle underwear and he was gone. I don't remember what he was mad about, but I think some of that underwear belonged to Gus!
He was always a rule follower...maybe a bit uptight. Could throw a mean fit if things weren't exactly how he wanted them.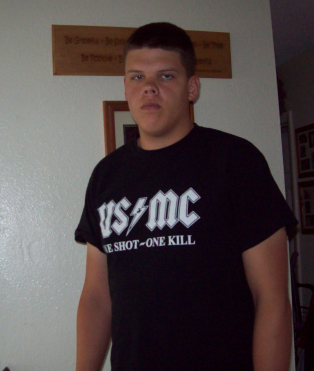 He loves cartoons...still. He laughs with everything in him. He is there for the underdog. He never smiles for pictures.
He loves big dogs, good food and the television program, House.
He is brave and strong. He knows who he is and will not waiver. He makes me so proud.
His brother calls him 'peaches'. It makes me laugh!
He is currently deployed and I don't know where he is. Just before he left he received word he's being promoted. He has worked so hard for this.Way to go, bug!
Wherever you are PJ, I hope you're having the happiest birthday yet!