Last week was graduation for the boys. It was a nice program as it was short and sweet. I'm certain the speakers were lovely but we couldn't hear them. The sound system was terrible and all we heard was muffled sounds somewhat like Charlie Brown's teacher. I'm sorry to say the view wasn't much better.
In spite my complaining, I really did enjoy myself. I always get emotional at graduations (and weddings, birthdays, at the grocery store, the dentist office and while watching Grey's Anatomy, or anywhere else for that matter).
The boys were so happy afterward! I've not seen so much affection out of them the entire time they lived here. It made me laugh. Have I mentioned I am really going to miss these kids? Just thinking about them leaving makes me cry!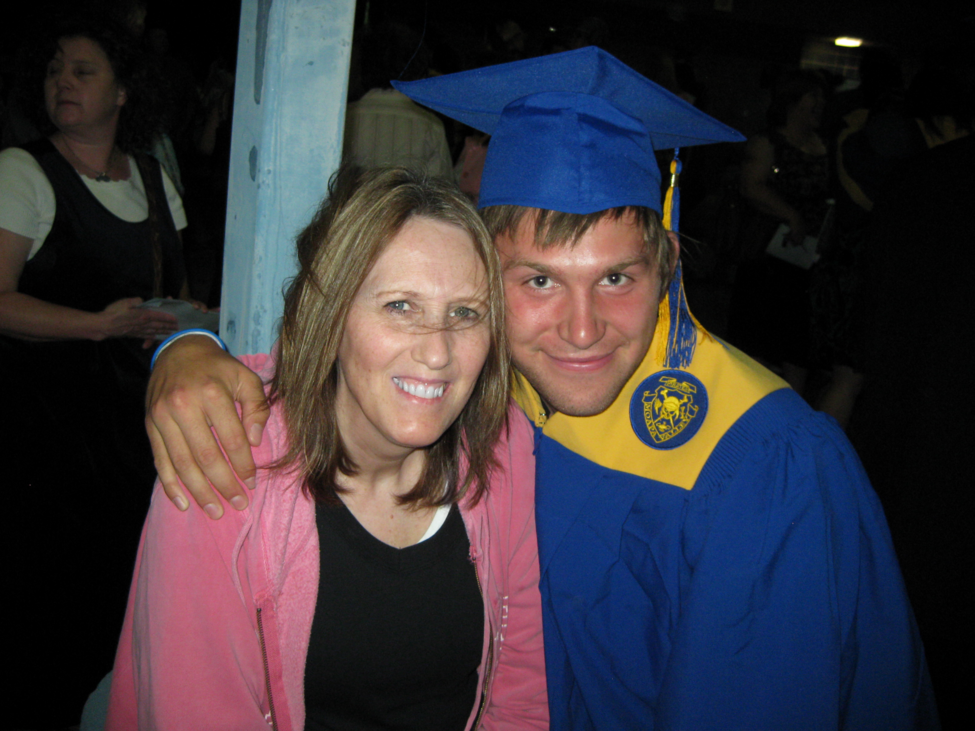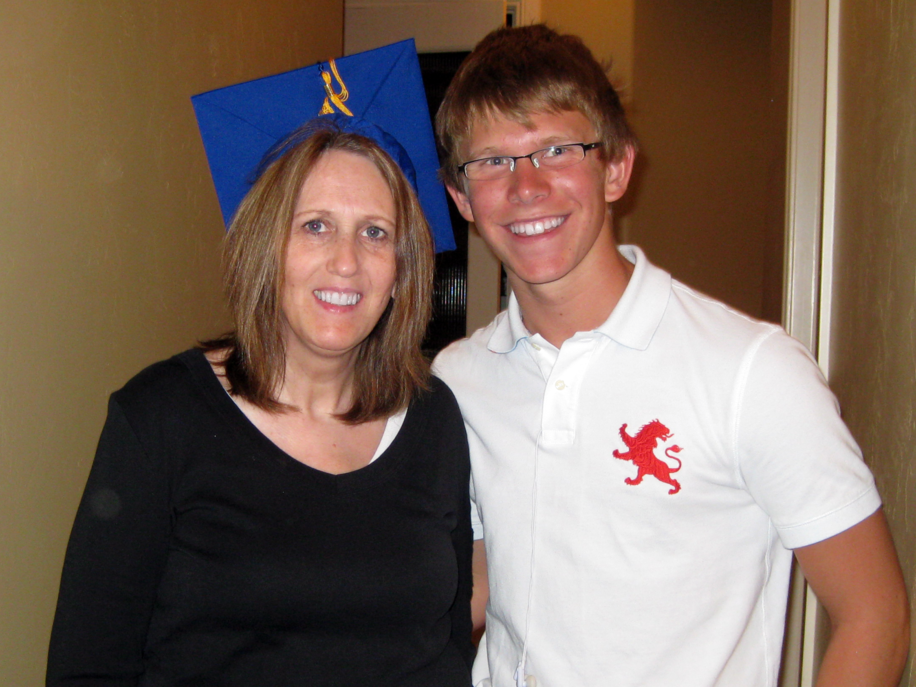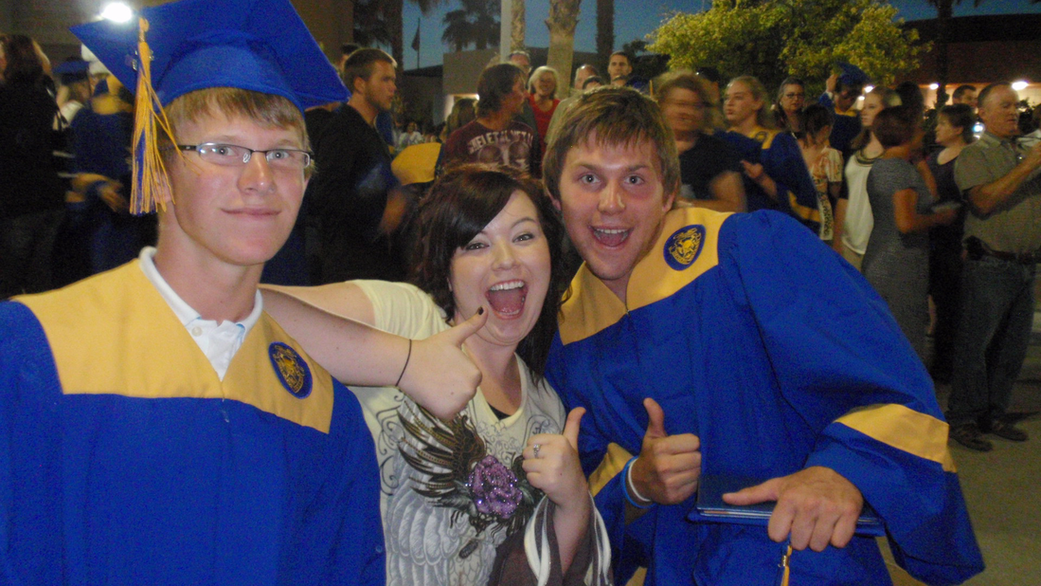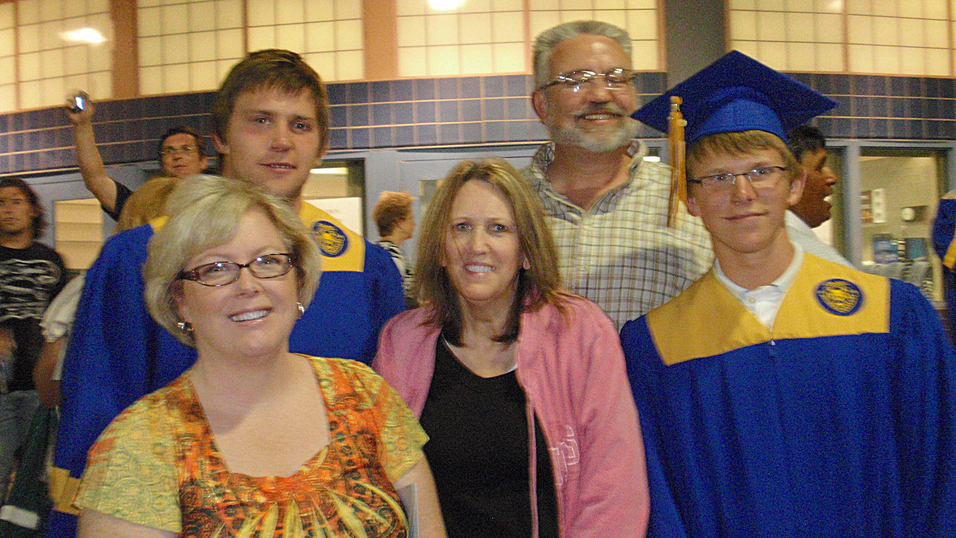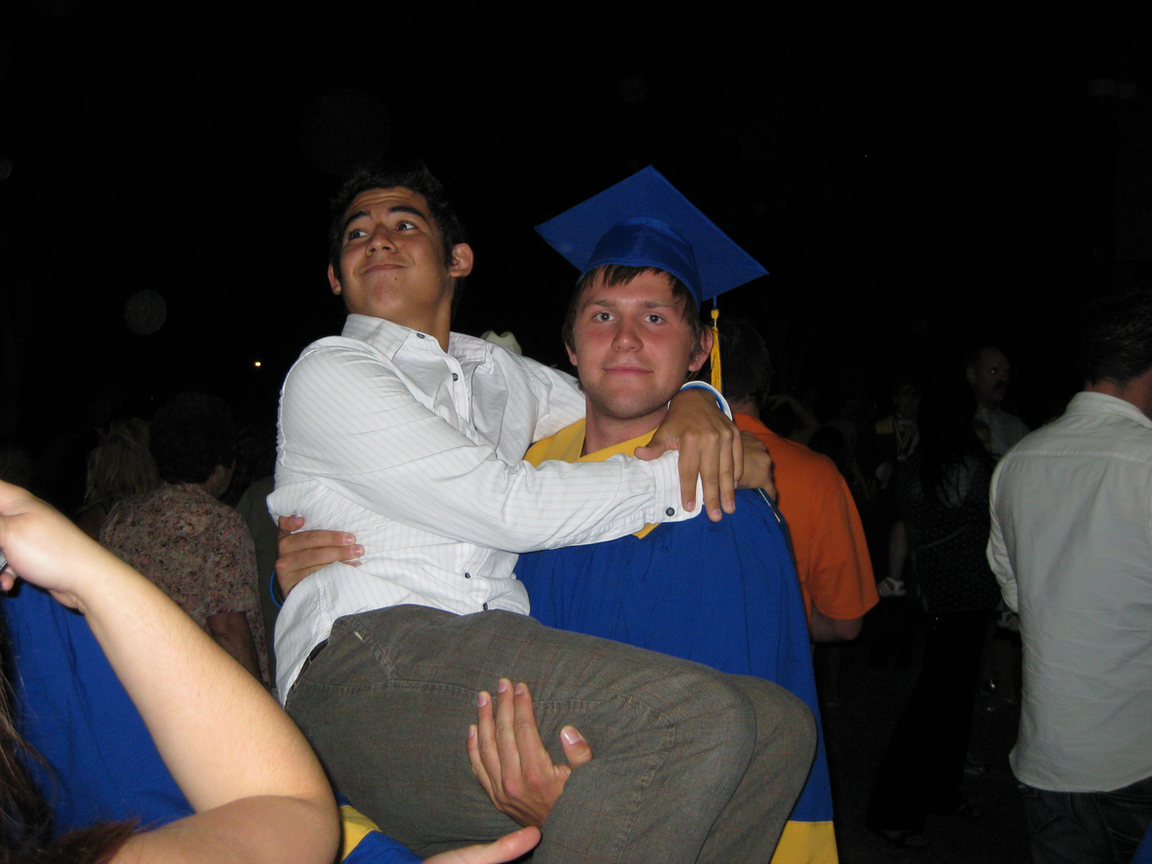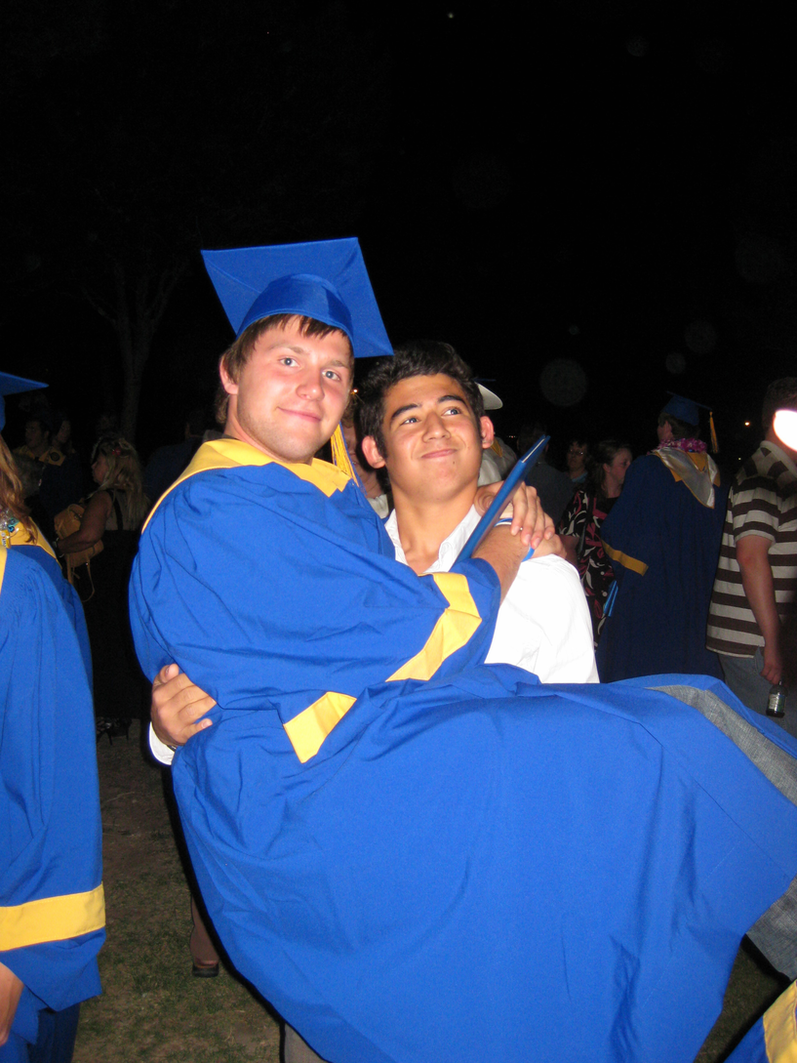 On a totally unrelated note, I am not happy with my current background. Expect to see it looking differently soon!