Today is the beginning of two countdowns for me. One I can hardly wait for, the other I dread.
I added a countdown calendar to my sidebar for the fun one. My brother and I are driving cross country to take Gus' car to him. I am so looking forward to the drive and seeing other parts of the country. I know Gus is happy as he's been without his beloved 'stang for a year. Having his car will give him more freedom and I know he's needed it. I think it will also bring him a little bit of home.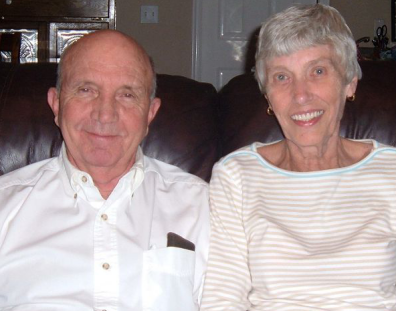 We will be stopping at my Aunt and Uncle's house in Kansas City on the way to North Carolina. Next to seeing my boy, I am most excited about seeing them. They used to come and visit Daddy-O, I and the boys every fall. It was always so much fun. I haven't seen them in two years and I miss them so much. They are getting older so I think they've probably made their last trip out this way. I wish we could stay to visit for longer than a night but hopefully, I can go back to stay with them again soon.
The countdown is also on for the exchange boys to leave. I cannot express how upset this makes me. When I left home last fall, I left behind years of raising my sons and the dreams of the sharing the empty nest with my love. I was, of course, depressed and overwhelmed.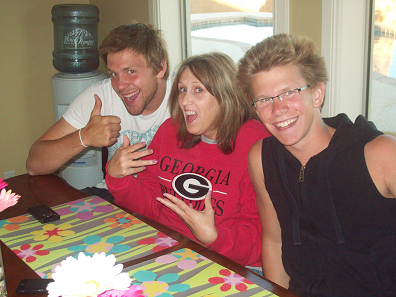 Felix and Malte weren't supposed to stay here. My brother and his wife had taken in two exchange girls the previous year and had no plans of doing it again. However, through a series of events Gary and Michele came to agree to keep the boys even though they knew the house would be crowded with all of us. I truly believe they came here for me.
Having gone from being a wife and mom to just being me was almost too much to handle. But having these boys here helped to heal my heart, and helped me to laugh again. I have to believe I am ready for the next big step in my journey because of them.
It overwhelms me to think about saying goodbye to these kids. I truly love them and I'm so grateful for the joy they've brought to me. I doubt they'll ever understand how they've touched me. I just hope I brought something good to them too.