...what I did about this?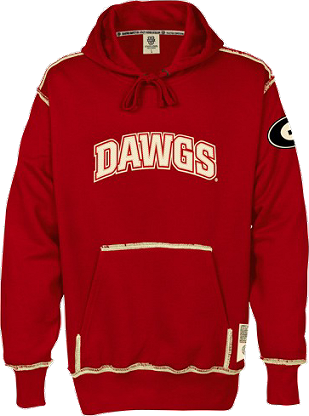 I put a lot of thought into it and decided I wouldn't be happy with it. It's similar to the one I've been searching for, but not as cute.
So after several hours of more searching I found this: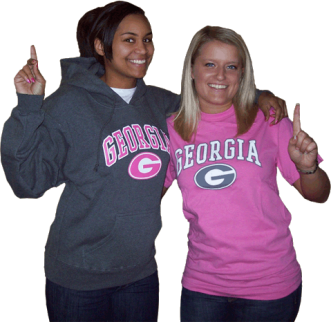 (The girls are not included...thankfully)
It's a set. The sweatshirt and the T shirt come together for one great price! I love the gray and pink. I can wear them together or separately! How cute is that? So guess what? Sold!
I decided not to feel guilty about spending the money and just enjoy it. I don't really need a Bulldogs sweatshirt because Daddy-O bought me one a couple years ago. But I couldn't resist. Besides, a girl can never have too many sweatshirts...in my humble opinion.