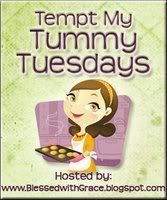 It's been a long time since I participated in
Tempt My Tummy Tuesday
. I haven't had the opportunity to try new recipes, or even cook actually. But, I was looking through a cookbook my mom made, filled with our favorite recipes, and saw this one. Immediately, I longed for a kitchen so I could make it. I love jello salads and this one is my very favorite!
I always called it Brain Tumor Jello, because after I had my brain surgery a neighbor brought in dinner, including this jello. I was crazy for it so I asked her for the recipe. She wrote it up and brought it over and that's what she called it on the card. It made me laugh, but I've never forgotten where it came from. My mom isn't so crazy about that name, so she changed it to Excellent Lemon Jello. Boring, but probably more appropriate.
I know it's hard to imagine a new recipe without seeing a picture, but I hope you'll overlook it this time, and give this salad a try. It's perfect for any occasion!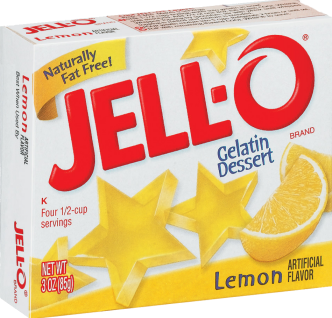 Excellent Lemon Jello
2 3oz or 1 6oz pkg lemon jello
2 cups boiling water
2 cups cold water
4 bananas, sliced
2 cups miniature marshmallows
Prepare jello as directed on package. After jello is dissolved, add bananas and marshmallows. Chill until firm. (I sometimes stir this occasionally, as it sets up so the bananas don't sink to the bottom).
Topping
1/2 cup sugar
3 tablespoons cornstarch
2 sm cans crushed pineapple, undrained
one cup whipping cream
Stir sugar and cornstarch together in medium saucepan. Add pineapple. Cook over medium heat until thickened. Cool. Meanwhile, whip cream until stiff, then fold into pineapple mixture. Spread over jello. Chill until serving.
I hope you love it like I do!
For more great recipes be sure to visit
Blessed With Grace
for Tempt My Tummy Tuesday!