School starts next week here. Gary teaches at the Middle School, and last spring he was told he'd be changing classrooms for the school year. On the last day of school in June, we all went over and packed up everything in his room. It was a dirty, hard job. But we got it done.
Monday and Tuesday we all went back to help him unpack and set up his new room. It was a huge job. There were five us helping and it still took two eight hour days to complete the job.
We were exhausted. And dirty. And oh so hungry.
The room looks great though. My brother put a lot of thought into it. He really cares about those kids. I'm proud of him.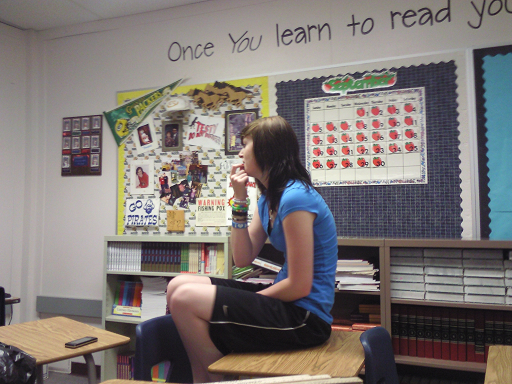 Michele's niece worked on the bulletin boards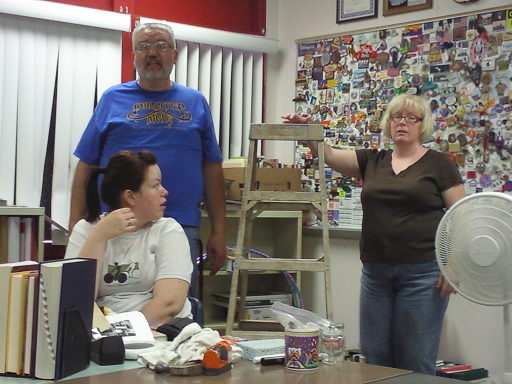 Gary, Michele and Whit at the end of a very long day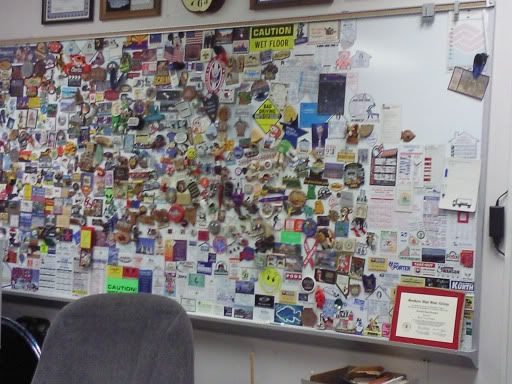 Gary's magnet board. The upper right corner will be filled with new magnets, he picked up when we drove across the country this summer. Good memories!