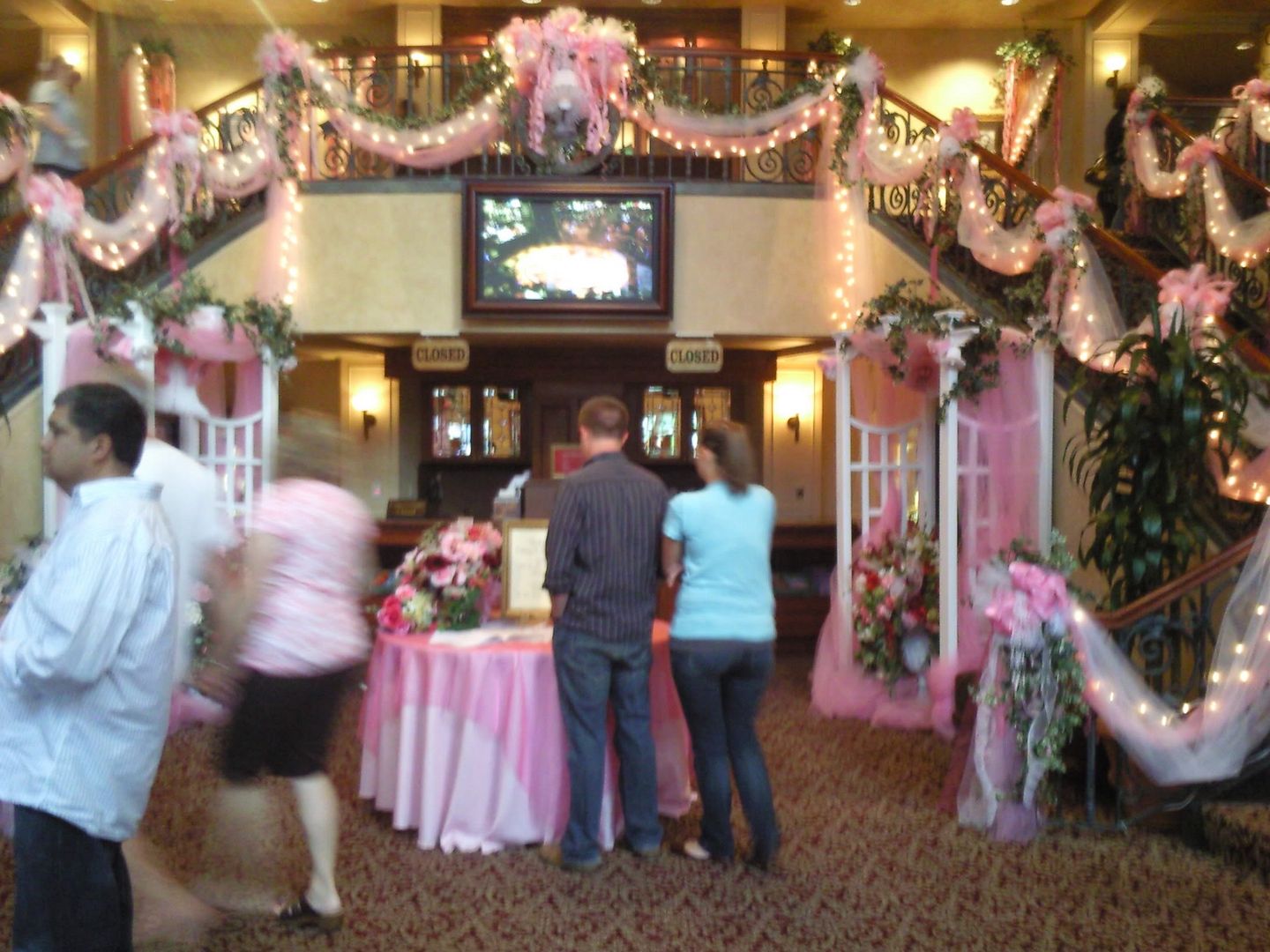 Every year, my sister Becky's husband gives her season tickets to the
Hale Centre Theater
in West Valley, Utah. It is a lovely theater with the stage in the center and stadium seating surrounding, so every seat is the best seat. A lot of care goes into the decorating, costumes and acting.
When I was visiting in February, she took me to my first play. We saw Fiddler On The Roof and I enjoyed it immensely. The theater bug bit me hard! I grew up in a theater city, and had never once gone to a play. I'm so sorry now.
When visiting last month, I was lucky enough to be invited to attend again. This time, we saw
The Wedding Singer
. I've always loved the movie. When we walked in, we saw the foyer all decked out for an 80's wedding. It immediately set the tone for a fun evening.
The story of Robbie and Julia was true to the movie, but the rest of the play was more loosely based. The acting was wonderful. The music was catchy and the story was hilarious. We were there for one of the final performances, but you wouldn't know by the acting. Each person put their all into the characters they were playing. I was especially impressed with a talented lady named Maxine Summers who played Robbie's Grandma. She was incredible!
I hated when it was over, but I'm looking forward to the next time. Becky doesn't know it yet, but I'm planning my next visit to coincide with
The Drowsy Chaperone
.