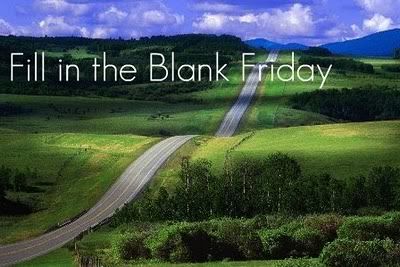 If I didn't have to work anymore I would
... I don't work, so I'm not really eligible to answer this question.

Bummer.
My favorite thing about a vacation is
the food. If I'm in certain cities, there are places I always go. Anthony's in San Diego is an example. Otherwise, I love to try new places. When my brother and I took a road trip this summer, we were on a tight budget, so it was ordinary fast food for us. It was so hard to drive past interesting restaurants and not be able to stop in. I hated that.
When packing for a trip I
always put it off until the last minute possible, then I forget most everything I need because I'm so rushed.
If I could take a road trip with anyone (dead or alive) I would choose
(aside from my obvious choice of my boys and Daddy-O...I would need to invent time travel first)

I would choose Andy Gibb because the thirteen year old inside of me would be thrilled and we would go

sailing because I've always wanted to do that.
My top three absolute travel essentials are
my prescriptions (how boring...but I kinda want to live), my iPod and peanut butter m&m's.
Vacations are
the best.
On vacation you must always
do whatever you please. Step outside your box and enjoy yourself.
If you want to fill in your own blanks visit Lauren at the little things we do.