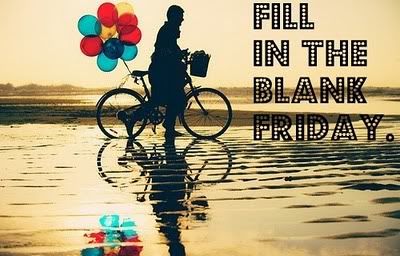 It's Friday so I'm filling in my blanks. If you'd like to fill yours as well, hurry over to
the little things we do
and link up!
I am
still filled with patriotism. Pfc Byrd's funeral is today (see post below) and while I'm not attending, I am thinking about his family and what they must be going through. I pray I never have to experience it myself.
I wish
the problems of the world could be solved peacefully so moms and wives wouldn't have to send those they love the most to war.
I like
living in this day and age. I love the modern conveniences that are available to us.
I can
hardly wait for Christmas, as it's looking like both boys will be home at the same time. It's been too long since that happened!
I hope
the economy recovers soon. I hate seeing people I love work extra hard for half as much.
I think
this has been the hardest set of questions I've filled in yet!
I was
hoping it would snow before Halloween but so far, no luck. Maybe next week? I hope so!