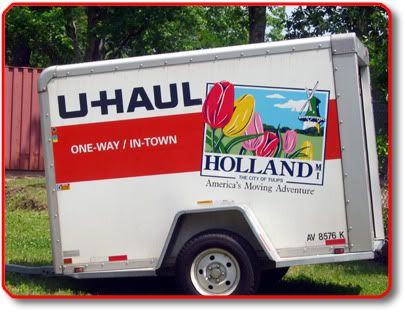 I've got everything packed and the U-haul is reserved. Tomorrow I will do laundry and clean the bedroom and bathroom. Friday we will load up, then bright and early Saturday I'll put the dog in the car, turn on the tunes, and I'll be on my way!
I just checked the weather for this weekend in Northern Utah. The high will be 65° the day I arrive. I cannot tell you how happy I am about that! I guess I won't be wearing shorts and flip flops to travel as I had planned to. Jeans and clogs will be better. Maybe I'll throw a jacket in the car just in case it decides to snow. Ha! It's a bit early for that, but a girl can dream.
I'll be back tomorrow to Fill in my Friday Blanks. After that the computer will come down and I'll be back as soon as I can.
See you tomorrow!