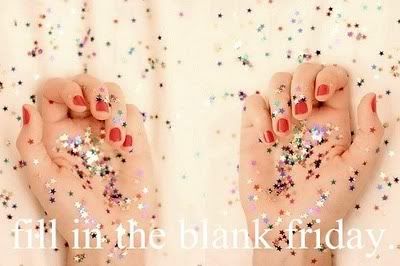 The most spontaneous thing I've ever done is
drive to Vegas for dinner. It was while I was in college, and a friend suggested we 'kidnap' two guys and drive them to Vegas to eat. It was about a three hour drive, and it was awful. I didn't know either of the guys she brought. They weren't happy to be there and acted like jerks, though I hardly blame them. My friend wouldn't give up. She insisted we were having a wonderful time. We were there all night and made it back just in time for classes the next morning. It was awful.
The best gift I ever received was
a Michael Jackson microphone.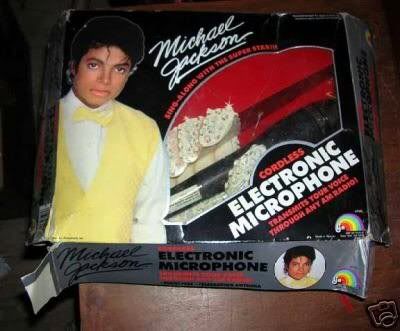 It was black with a graphic of Michael on it. It worked by tuning it into a radio station, then broadcast my voice over the radio. I sang my little heart out with that thing! It made my family crazy but I truly loved it. Mind you, it's probably not the greatest gift
ever
, but it was the day I got it. Besides, it's late and I can't think.
A time I was truly and genuinely surprised was
when I was told I had a brain tumor. I'd been having some female issues so I made an appointment with my gynecologist. While I was there I asked if he would schedule and MRI for me. My family has a rich history of brain tumors, and even though I hadn't had any symptoms, I was past due for a scan. I was more than surprised when the doctor broke the news to me. I had a tumor that was unlike any my family members had experienced. It was also the cause for my female problems. I think my doctor was more surprised than I was...poor guy.
I can't leave the house without
going to the bathroom. It doesn't matter if I just went five seconds earlier, I have to go again. I also have to be the last one to go. If someone sneaks in and goes after I do, well then. I just have to repeat the process. Is that too much information??
My favorite day of the week is
Monday
because
it's Becky's day off and I get to spend the whole day alone with my sister. We always find something fun to do, then finish the day off with a late lunch before her son comes home from school.
Something that can always make me laugh is
listening to PJ, my oldest son, watch cartoons. He's a twenty one year old Marine, but he loves Cartoon Network. He doesn't just laugh, he belly laughs and it gives me the giggles every single time!
My perfect day would include
going out for breakfast, then doing some clothes shopping (all for me!), followed by a long, lazy nap and finally ordering in pizza and eating in front of the television.
Why don't you play along? Just answer the questions on your own blog, then link up at
the little things we do
.