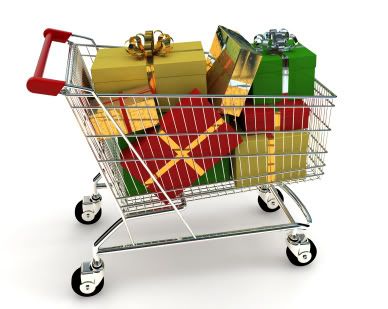 I am overwhelmed and exhausted. There seems to be so much to do but I just can't seem to get it done. I know that's an overplayed tune for this time of year, but it doesn't make it any less true! It makes me smile when I hear someone say next year they're going to be prepared for Christmas early so they can enjoy the holiday. I always think the same thing too, but it never happens.
I wonder if I was able to get it all done by the end of November, what it would be like. I have a hunch it wouldn't feel like Christmas at all. Is it the lists, trips to the store and rushing to wrap gifts that create the happy feeling we call Christmas? I believe it is. Still, it would be nice to be more organized.
Yesterday, Becky and I spent ten straight hours shopping. By the time we got home, my muscles were screaming! I took a hot shower, swallowed an ibuprofen and went to bed with the heating pad. I decided when I woke up this morning, I was going to finish my shopping online. I am now waiting for five packages to be delivered. I hope the mailman won't hate me. Oh wait! Becky is my mailman. Ha! I can assure you she is not amused, but I don't care. I don't have the energy and patience she has.
I am not complaining about any of it. I truly enjoy this time of year. And in one week I'll have Gus with me and it will all have been worth it!