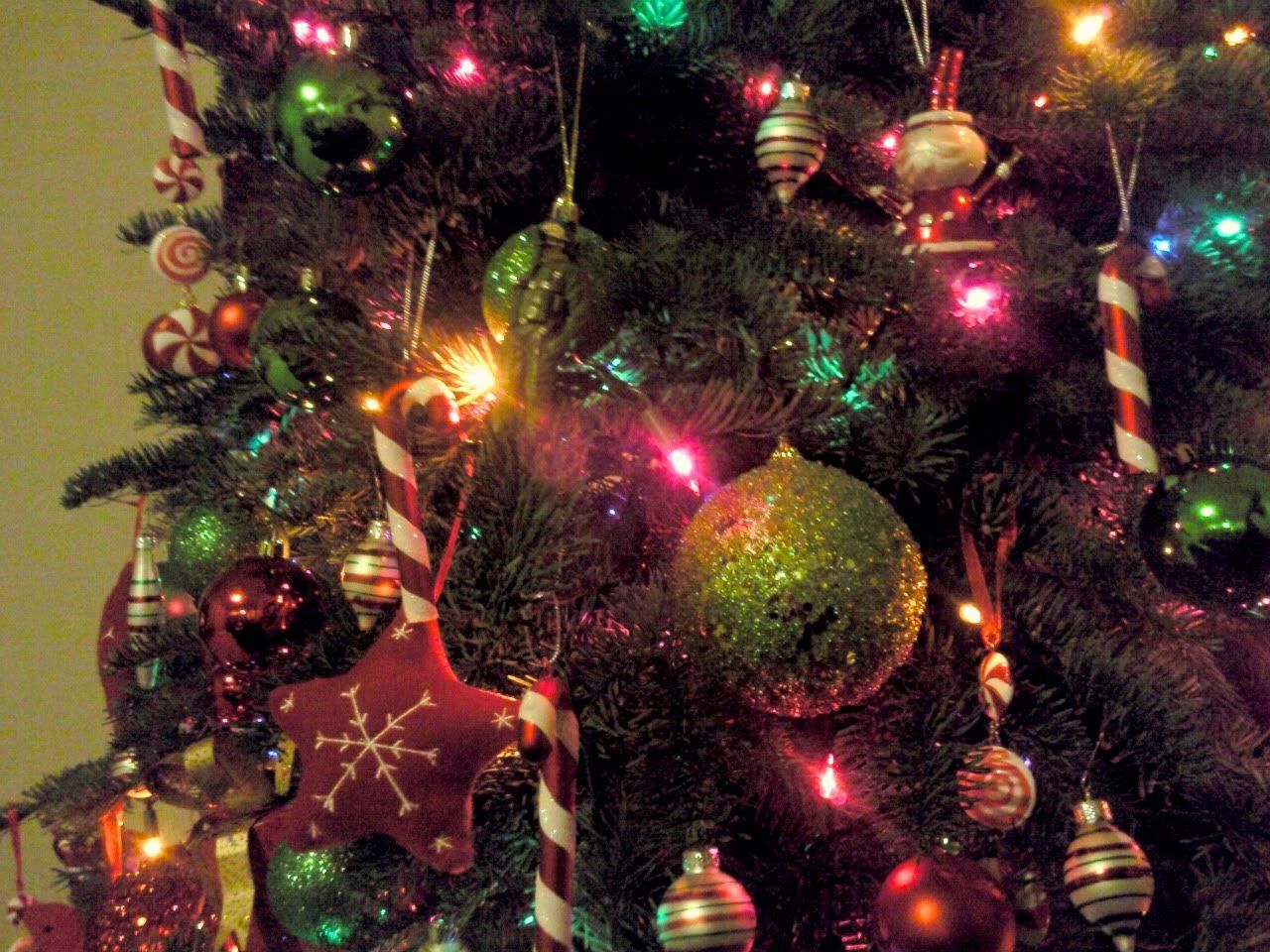 I didn't intend to be away for a week..I just needed a day or two...or so I thought. I'm still not one hundred percent back to myself, but I'm doing better...and I'm running out of time to prepare for Christmas, so I can't sit any longer. I need to shop...and wrap..and bake and mail packages. I hope I can get it all done.
Tonight we decorated the tree...and it turned out lovely. Becky and Greg get a fresh tree every year...it's a nice change. I had forgotten how wonderful the smell...and how beautiful the imperfections really are. It's a lovely change from the artificial tree I used to own...though I miss it. I thought it was perfect...and I loved not having to water it.
After the tree is decorated...all the house lights are turned off...leaving the tree glowing. Becky serves everyone either eggnog or sparking apple juice in special Christmas glasses. The family sits on the floor in front of the tree for a Christmas toast. Then from oldest to youngest... everyone shares what they want most for Christmas. It was lovely. Even if I am the oldest, and I had trouble getting back up from the floor.
I'm excited for Gus to be here for Christmas. He's been through so much the past couple of weeks...a spider bite turned very scary...a car accident, also scary and the other day...he thought his buddy died in his arms...he had a seizure and wasn't breathing by the time the ambulance came. Thankfully, his friend is okay. My poor boy has had to grow up so fast. I need to hug him.
I wish PJ could come home. But he'll be here in January. We'll celebrate Christmas together then. I can't wait... he's become such a good friend...as well as an amazing son. I need to hug him too.
I wish I was Santa...so I could buy them anything they ever wanted for Christmas. I know it's not the true meaning...but I want to give them everything...and see them smile...and let them know how loved they are. That's what I want most.