I adore Hollywood award shows. I love the bad jokes, the dresses, the tuxedos, the stiff presenters and the winners too, of course! I love it all. But truthfully, if I miss the actual show, I don't feel so bad. I can always read the winners list online. I can catch video clips of their acceptance speeches as well. But I truly hate missing the Red Carpet!
I love seeing everyone arrive. The people in the bleachers scream, and the stars smile. They visit with one another and they laugh. It's a small glimpse into who these famous people really are. I like to imagine what it feels like to be dressed so perfectly...or to be on the arm of gorgeous man who is adored by so many. (Honestly, to be on the arm of
any
man sounds good right now).
Sadly, I missed the Red Carpet
and
the Golden Globe broadcast. Thanks to the internet, I was still able to see my favorite stars show their fashion choices. I don't think the Fashion Police on E! will be calling for my opinions, but I'm sharing them anyway. Like it or not.
Favorite Dresses:
Julianne Hough... I think it's simple and beautiful.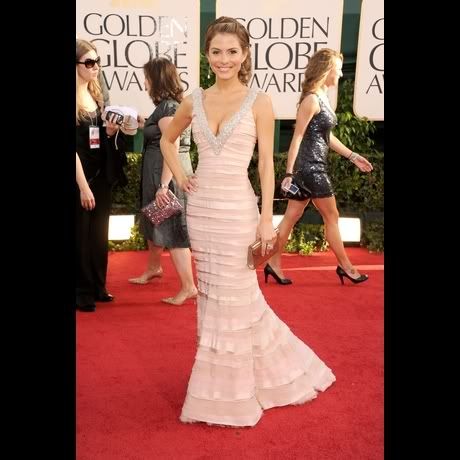 Maria Menounos... I love the ruffles and the pale pink hue. It's gorgeous!
I'm guessing I'm alone in this pick, but my very favorite of the night is Krya Sedgwick. Not many could wear this color, and she does it beautifully!








My Least Favorites
Helen Boham Carter...I get wanting to show your individuality, but this is a hot mess.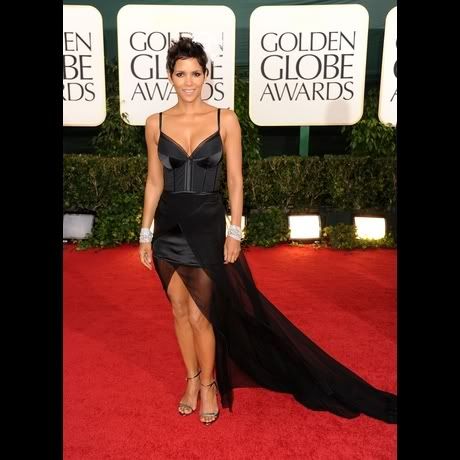 Halle Berry. I really don't like this dress. At all.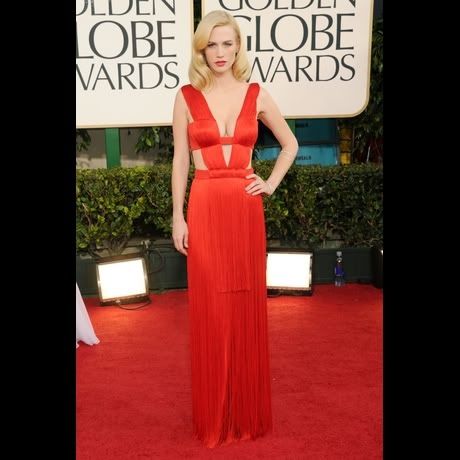 January Jones...I don't know who she is, but I know she has horrible taste.
Favorite Men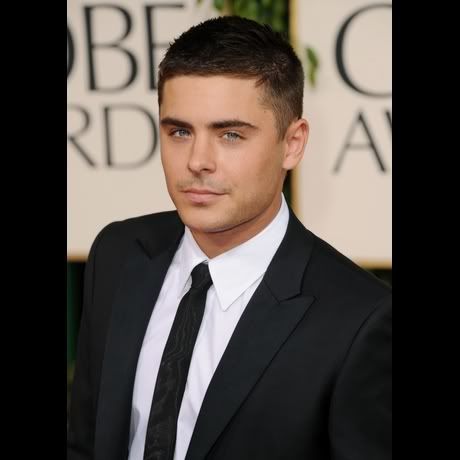 Zac Efron...Seriously. He looks good.

(please forgive the inappropriate comment I'm about to make)

I wonder if he's interested in dating older, fat women now that he's broken up with Vanessa??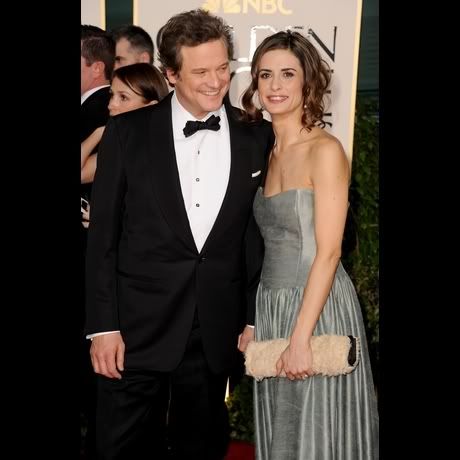 Colin Firth. Who doesn't have a crush on Mr Darcy?? He looks great and his wife is not only very lucky, but gorgeous as well.
Kevin McHale. No crush on Kevin, but I love his polka dot coat and his confidence wearing it!
Favorite Couples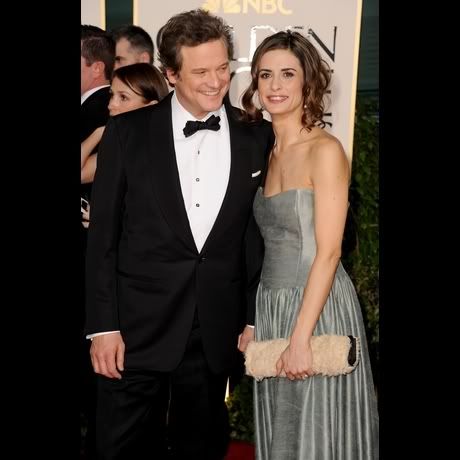 Colin Firth and wife, Livia Giuggioli. I know it's a tad redundant after my gushing earlier. But honestly. I love him them.
Nichole Kidman and Keith Urban. They seem to bring out the best in each other.
Kyra Sedgwick and Kevin Bacon. I admire their marriage. I bet it lasts forever.




Finally...
The dress I would most want to wear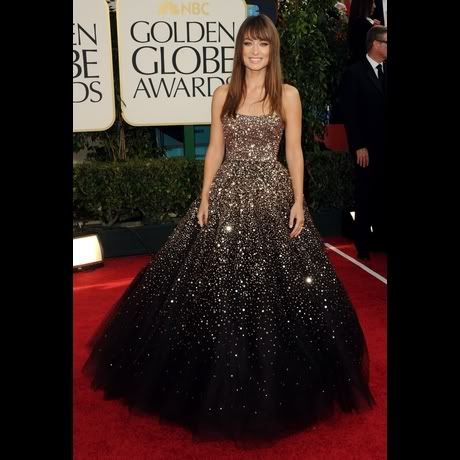 Olivia Wilde
I've always dreamed of, and never had the chance to, wear a ball gown. I think the graduation of gold sparkles to black is not only feminine but grown up. I would feel special wearing it, and that's something I've never felt before. (Waah. BooHoo for me.)
The show has started and we should know soon who was lucky enough to take home a Globe. I really hope The King's Speech wins Best Picture. I haven't seen it, but I hear the lead is
attractive
brilliant.