It's only been a few minutes since the wrap up of the 83rd Academy Awards and I'm sad. It's the ending of awards show season, which is one of my favorite times of year. It's no secret how I adore the red carpet before the program begins. Seeing everyone dressed up and looking gorgeous makes me giddy. I can only imagine how thrilling it truly must be to walk down that carpet with the best of the best.
I may be alone in this, but I also enjoyed the awards program this year. I thought Anne Hathaway was refreshing as a host. I'm not too sure about James Franco though. I'm guessing someone gave him a happy pill to calm his nerves, perhaps? Or maybe he was simply scared to death (which I doubt). Either way, I enjoyed not having to listen to lame jokes by the hosts, and badly scripted conversations between presenters. It just seemed more honest and real...even if it was a tad ho-hum at times.
But really, who cares about the program? Not me...I only want to talk about the dresses. It is my opinion the gowns this year, were for the most part, boring. I wasn't able to find one that I thought was 'to die for'. Of course there were certainly pretty dresses but nothing extraordinary.
These are my picks for
worst dressed
: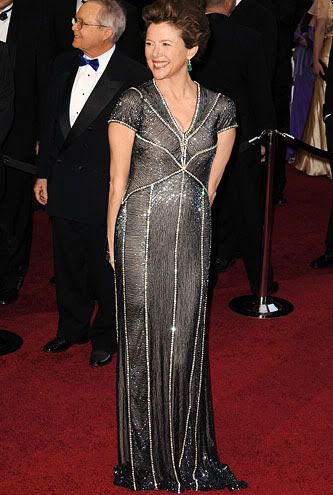 Annette Benning.
It felt old and grandma-ish. I think she is beautiful! I would have loved to see her in something more Academy Awards worthy and not so mother of the bride.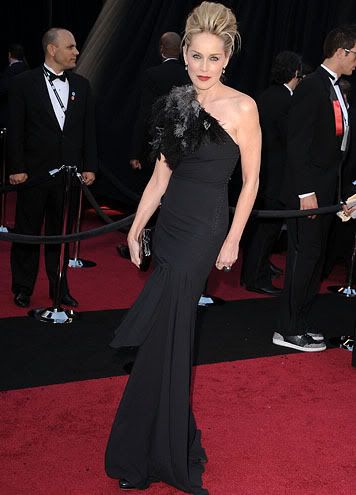 Sharon Stone.
She looks old and tired and her look does nothing to flatter her.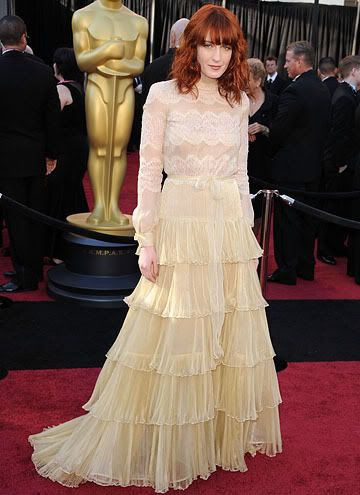 Florence Welch.
I wasn't familiar with her until an interview with Ryan Seacrest on the red carpet. I thought she was sweet and I liked her. She is a musician who performed one of the nominated numbers in the program. Even though she's not an actress, she is still attending the Oscar's. Couldn't she have found a more suitable gown?
This next set of photographs are neither best or worst dressed, but rather
dresses I want to comment on
:
Helena Bonham Carter.
I hated what she wore to the
Golden Globes
. I felt she was trying to hard to be different. She looked as if she forgot to fix her hair,then pulled her dress out of the hamper. I'm not even going to mention the mismatched shoes. It was a mess. Tonight however, I loved her dress. I thought it expressed her personality while being unlike any other dress there. It was well put together and she looked beautiful.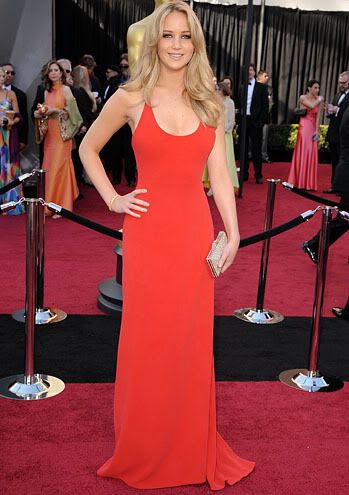 Jennifer Lawrence.
Her gown is is simple and fits her well. It's neither great nor terrible and I find it a bit boring for event. My sister commented it reminded her of the Baywatch swimsuits. When it was shown only from the waist up, we could easily imagine her running down the beach to assist David Hasslehoff with an emergency.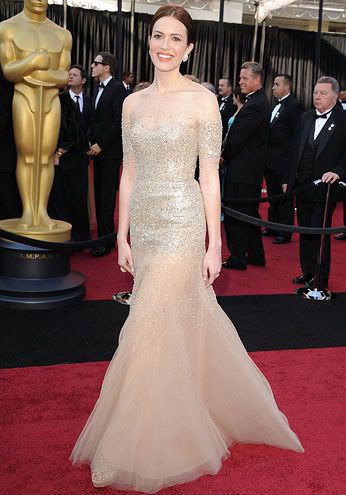 Mandy Moore.
I honestly didn't recognize her when she was first shown tonight. Her dress is lovely as is she. But I feel frustrated as she is young and hip, but this look is mature and safe. She did however, look perfect when she performed during the program.
Now for my favorites.
Best dressed
: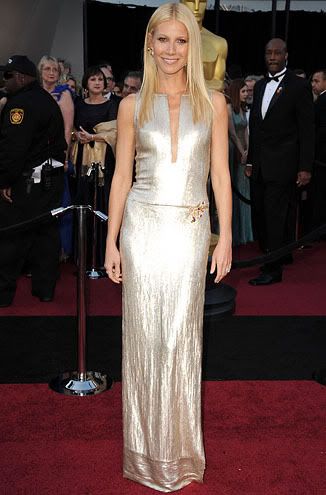 Gwyneth Paltrow.
When I first saw her, I didn't care for her dress at all. But as they kept showing her throughout the red carpet event, it grew on me and became a favorite. I think she looks beautiful. Everything is perfect. She is certainly getting better with age.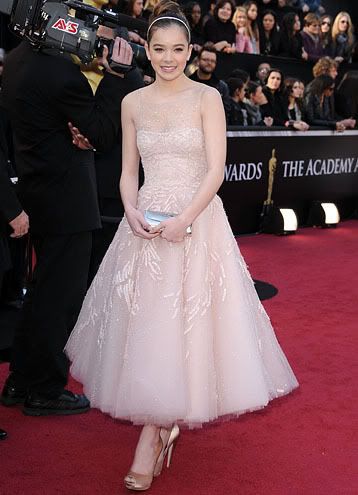 Hailee Steinfeld.
She looked lovely tonight. She mentioned she worked with designer, Marchesa in designing the look. What a thrill that must have been for her! She was nominated for Best Supporting Actress for her work in True Grit. I wish she had won. I was really rooting for her.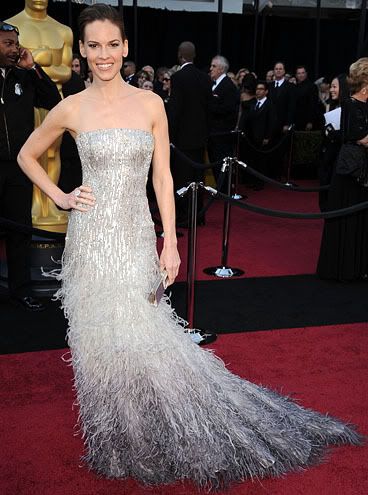 Hilary Swank.
This was my favorite dress of the evening. I loved the color and especially the feathered train. She looked amazing. What I would give for those arms!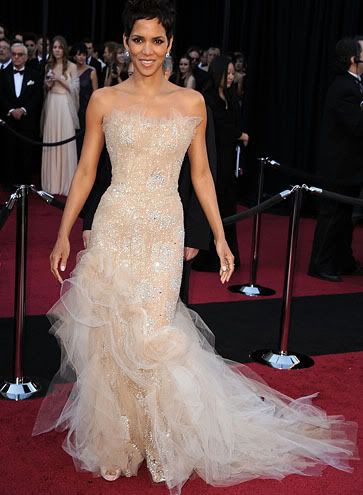 Halle Berry
The color is perfect, the fit is perfect, the style is perfect. She is gorgeous. Simply gorgeous.
Finally, I've saved the best for last.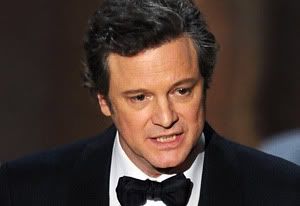 My boyfriend, Colin Firth, Best Actor. Can we please give him a round of applause?
(I just really love looking at him).
Now it's your turn. I would love to hear who your favorites, and not so favorites were. My opinions never seem to match up with the experts, but I don't care. Not one bit.
*All photographs came from tvguide.com