I'm sorry about disappearing. I'm having a difficult time finding the right time to write. I have time during the day, but I find it difficult to put my thoughts together then. Night is better for me. Only lately, I've been too tired to finish a post. Also, life has been quiet, so I don't have much to share. I will try to do better.
Last weekend,
Playfirst
had a great President's Day Sale. All their games (but special edition, of course) were only five dollars apiece! You can't beat that. I treated myself to a couple because it's been forever since I had a new game to play.
I started playing these games after my brain surgery. They really seemed to help me exercise my brain and get it working again. I've been hooked ever since. I enjoy all the different genre's they offer. My favorites are the Diner Dash games. But I also enjoy hidden object games, adventure games, puzzles games, strategy games...well, you get the idea.
This time I bought
Shop It Up!
and
Farmscapes
. I had never heard of either one, and I admit I chose them based only on the sample graphics. As it turns out, I was delighted with both of them!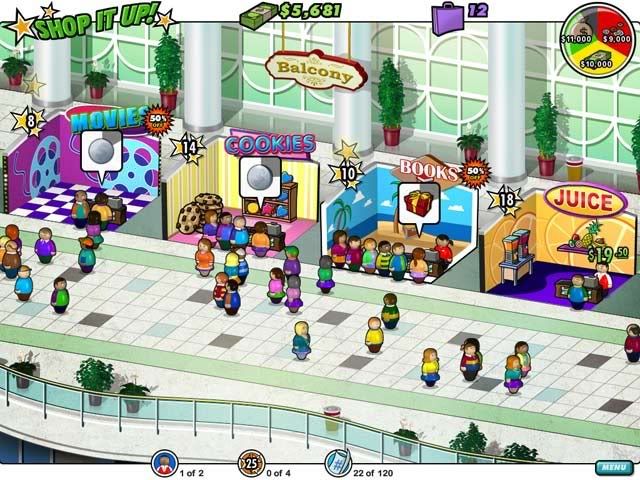 Shop It Up! deals with opening and managing stores in a new mall. The player is responsible for the decor as well as inventory of each store. There are hiring requirements, as well as sales targets. It starts out slow, then builds to operating up to six stores at a time. I really enjoyed playing it. The only downside is a glitch in the program that causes the game to not be saved when it's closed, so I had to keep it open on my computer until I finished all seventy five levels. I hope they find a fix for that.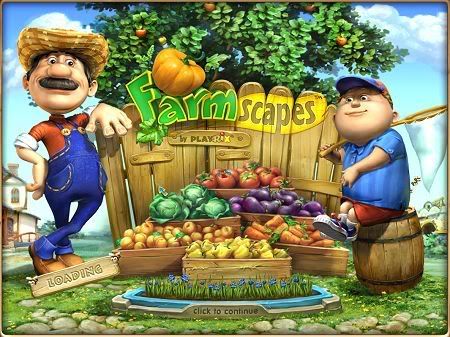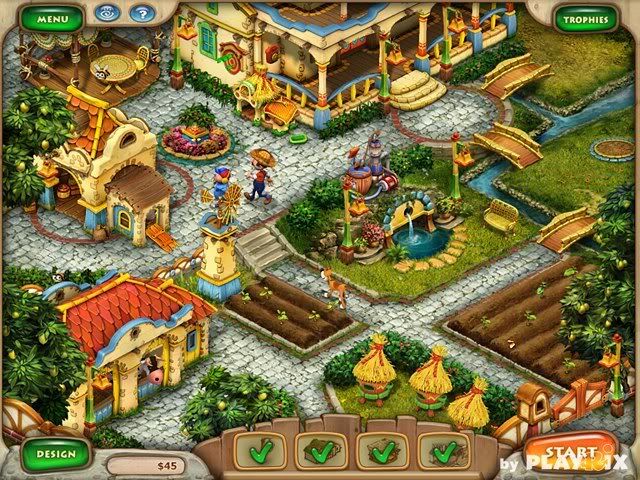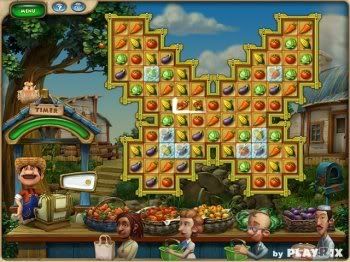 As much as I enjoyed Shop It Up!, I liked Farmscapes better. Not only was the storyline sweet, but the graphics were charming. It's the story of Tom, who on his last day of school plans to spend the entire summer in his room on his computer playing his favorite game. His parents think otherwise. They think he's spending too much time on the computer and should be out in the fresh air. So they load him up and take him to Grandpa Joe's farm where he helps grow and sell vegetables to earn money for fixing up the farm.
As enjoyable as it was to play, the best part of Farmscapes is the sweet relationship between Tom and Joe. They are interactive, speaking to the player as if he were on the farm with them. If you click on either of them or even the animals on the farm, they all respond. It was truly delightful to watch.
Now that my brain is good and exercised, I should probably get up and get something done. I have laundry to do as well as a bathroom to clean. It's not as fun as running a mall or working on the farm, but exercising the body is as important as exercising the brain, I suppose.