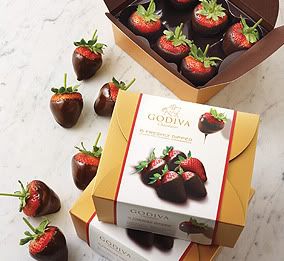 Today was the best Valentine's Day I've had in years! I was lucky enough to spend the whole day with my amazing sister, Becky. It was just the two of us, and it's just what I needed.
The day started with a trip into Salt Lake for a doctor's appointment. I had my annual visit with my endocrinologist. It's usually a fun visit and I look forward to it every year. Today, however, it was strange. There was definitely something wrong with him. I have worried about it all day. I hope he's okay, and was all just due to a bad day.
Before I left the medical building, I had to stop by the lab to have some blood drawn. Thankfully, I had assumed he would order blood work, so I went in fasting. It was hard to do as Becky and I stopped at my favorite donut shoppe in the world on the way in and I had two yummy donuts waiting for me.
As the technician poked my arm with the needle, she commented on the lovely day and asked if I had plans for the afternoon. I mentioned I had a donut in the car I was planning to devour as soon as she was finished. She thought that was the funniest thing she'd ever heard. It made me smile.
When we left there we went to the mall. (I am not ashamed to say I ate both donuts on the way ) We were searching for a gift for Trey to give his girlfriend. We started at See's candy store where we were delighted with a complimentary chocolate on the way out. Then we went to Rocky Mountain Chocolate Factory where we found the perfect box of chocolates for Trey to give. We then walked over to the Godiva store where we treated ourselves to huge chocolate dipped strawberries. Becky chose milk chocolate for hers, and I chose dark. They also gave us a complimentary chocolate when we paid for the strawberries. It was lovely!
During the day I was lucky enough to receive sweet text messages from my boys. I wish I could just squeeze them both! I just love those little loves of mine!
Finally, we headed home. We made it back just before Trey came home from buying flowers and a balloon for his girlfriend. We were delighted as we watched him practice how he would stand at the door holding all his gifts. He was so cute.
He left for his date, then Becky grilled the most delicious steaks for dinner. Afterward, we spent the evening playing card games and snacking on Mike-n-Ike's.
I admit I probably ate too much sugar, and I'm hoping my doctor doesn't read this. We had a bit of a discussion about how bad the sweet stuff is for me, but I don't care. It was a lovely day... almost perfect, actually. The only thing missing? A second chocolate dipped strawberry.
I can hardly wait for next year.