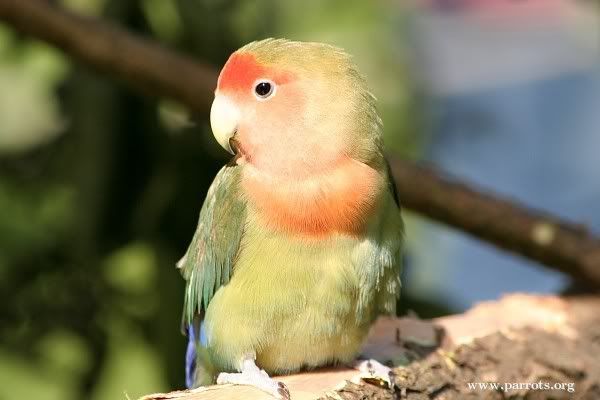 Trey has been trying to talk his parents into a dog. They say no because he will be leaving the nest soon and they don't want the responsibility right now. So finally, after months of debate, they came to a compromise and last Friday Trey purchased a peach faced parrot. He
loves
his bird. He comes home from school every day and immediately gets the bird and puts him on his shoulder and carries him around all day.
This morning, he forgot and left his bedroom door opened when he left for school. I didn't notice, when my dog and I got up for the day. I went into the bathroom and when I came out, well, you can guess what I saw.
I am sick to my stomach about this! I just don't know how I will face Trey when he gets home today.
I am the worst Aunt ever.