A happy thing happened while we were in Salt Lake Tuesday. My sister's family went from three of them looking like this: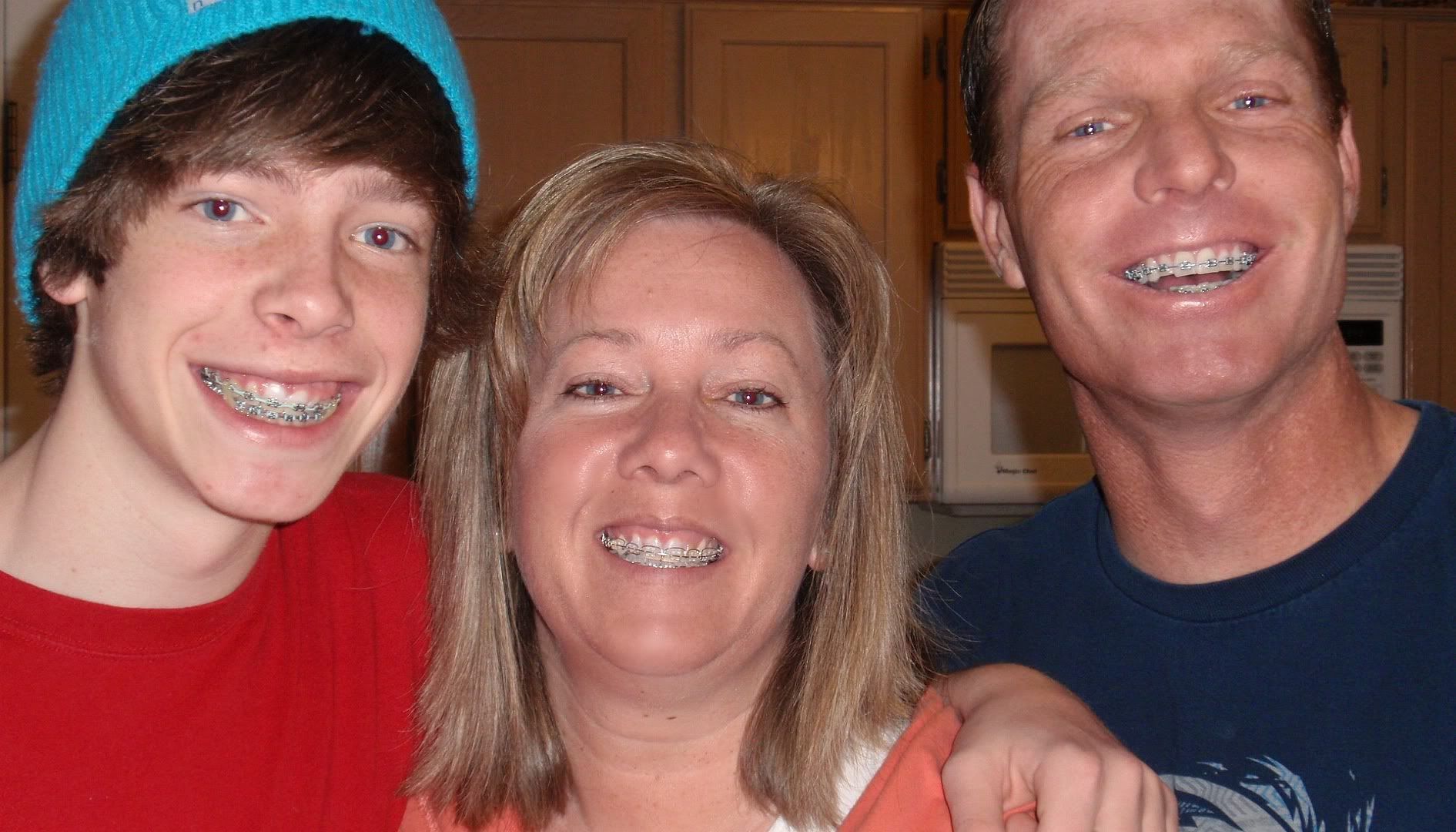 To one of them looking like this: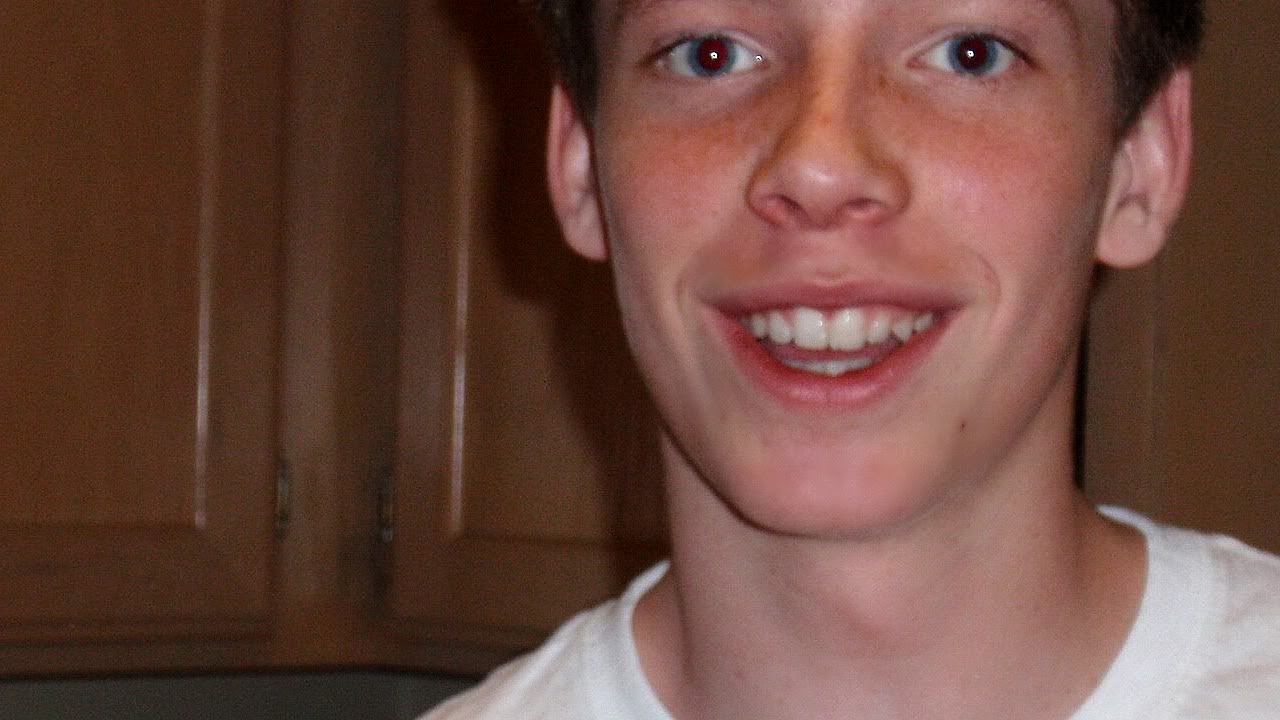 Trey got his braces off! I don't think I've ever seen such a happy person before in my life. He spent the entire evening rummaging through the kitchen looking for foods he couldn't eat before. His first choice? An apple. Me? I would have chosen a caramel apple. Or heck, let's be real. I would have skipped the apple and just had the caramel!
Greg sent his son a text message today that read, "Hey No Brace Face". It made Trey's day. His happy face made mine.