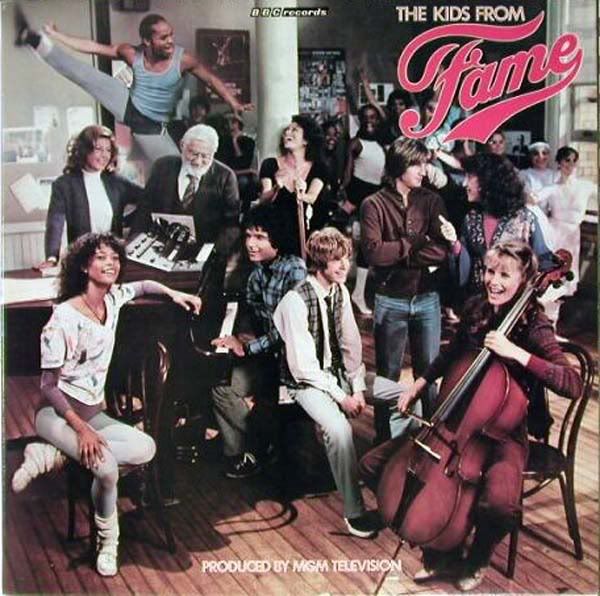 "You've got big dreams? You want fame? Well fame costs...and right here is you start paying. In sweat."
Do you remember that line? It was from Fame, the television series that ran in the eighties. It was my favorite program then and I still love it as much now. I've been revisiting the first two seasons on DVD for the past couple of weeks.
It's been almost thirty years since it first aired, and it still holds the same magic for me as it did back then. Every episode is filled with music, dance and friendship. It's about staying true to yourself while chasing your dreams. I admit, it's a tad cheesy and very predictable, but who cares? Not me.
Back before Napster was shut down, and file sharing was still legal, I made a CD of songs from Fame so I can enjoy the music wherever I am. I always have that disc in my car. After my divorce (yes. I'm still talking about it) I was listening while driving from my brother's house to visit my sister. I was feeling defeated and empty and looking for something to take my mind off my problems, when the song I Still Believe In Me played. I was so touched by the words, that whenever I feel down, I sit in my car, turn the volume up and listen to it. I always feel like I can do anything after that.
If you missed Fame the first time around, or you want to revisit like I have, Hulu has the first two seasons on their site. Just click
here
to start watching. I also found
this
link to a reunion special the BBC did in 2003. It was Gene Anthony Ray's final appearance before passing away due to complications from a stroke. He was crazy talented and the world is an emptier place without him.
I'm not looking for fame, but I do have big dreams. Thanks to the Kids from Fame, I believe I can still achieve them. All it's going to take is a little sweat.