I sincerely apologize for being gone for so long. I had no intention of missing a whole week of posting! My plan was to only miss two days, but the unexpected popped up so it couldn't be helped.
I completely enjoyed my few days with Gus. It worked out that both Easter and his birthday fell within those days. How lucky am I?
We spent Easter at my sister, Sam's house. She prepared a delicious dinner then we spent the evening visiting and catching up. I used to watch her kids when they little and have always felt an extra special bond with them. I don't see them as much as I'd like to so it was really nice to have all day Easter with them.
Tuesday, was Gus' birthday. I wanted to take him out for dinner to celebrate, but he asked if I could cook for him instead. Seriously...nothing could have made me happier. He requested one of his favorite meals, teriyaki chicken and fried rice. We also had ice cream cake from Dairy Queen because growing up, it's what he asked for every single year.
Gus and his cousin, Al are the same age. They were best friends as little guys and now, they each serve in the military. Al joined the National Guard, and Gus, the Marine Corps. Of course we had to have pictures of them, each in their dress uniforms. Al is being deployed at the end of the month, so taking time to do this meant a lot to all of us.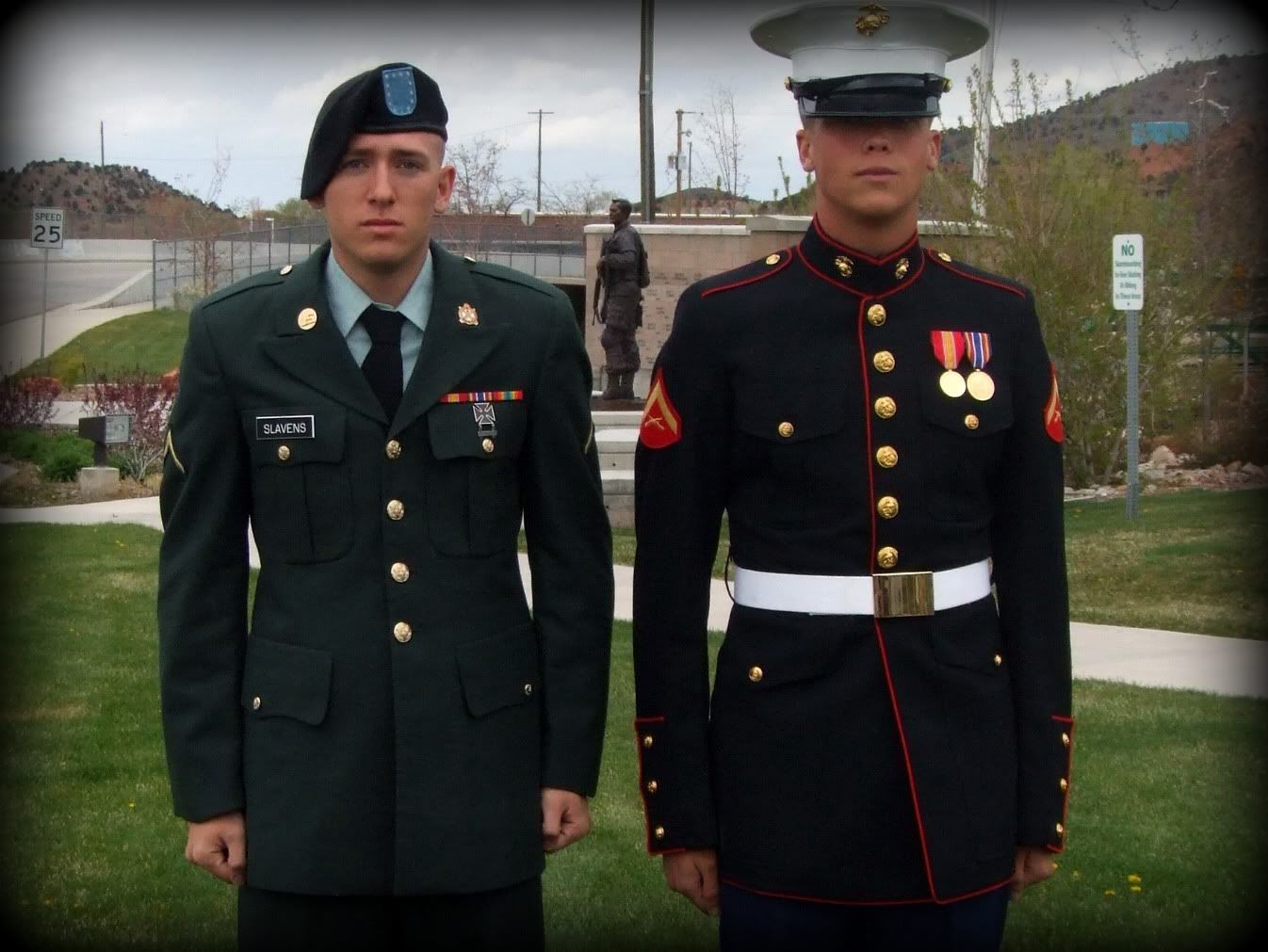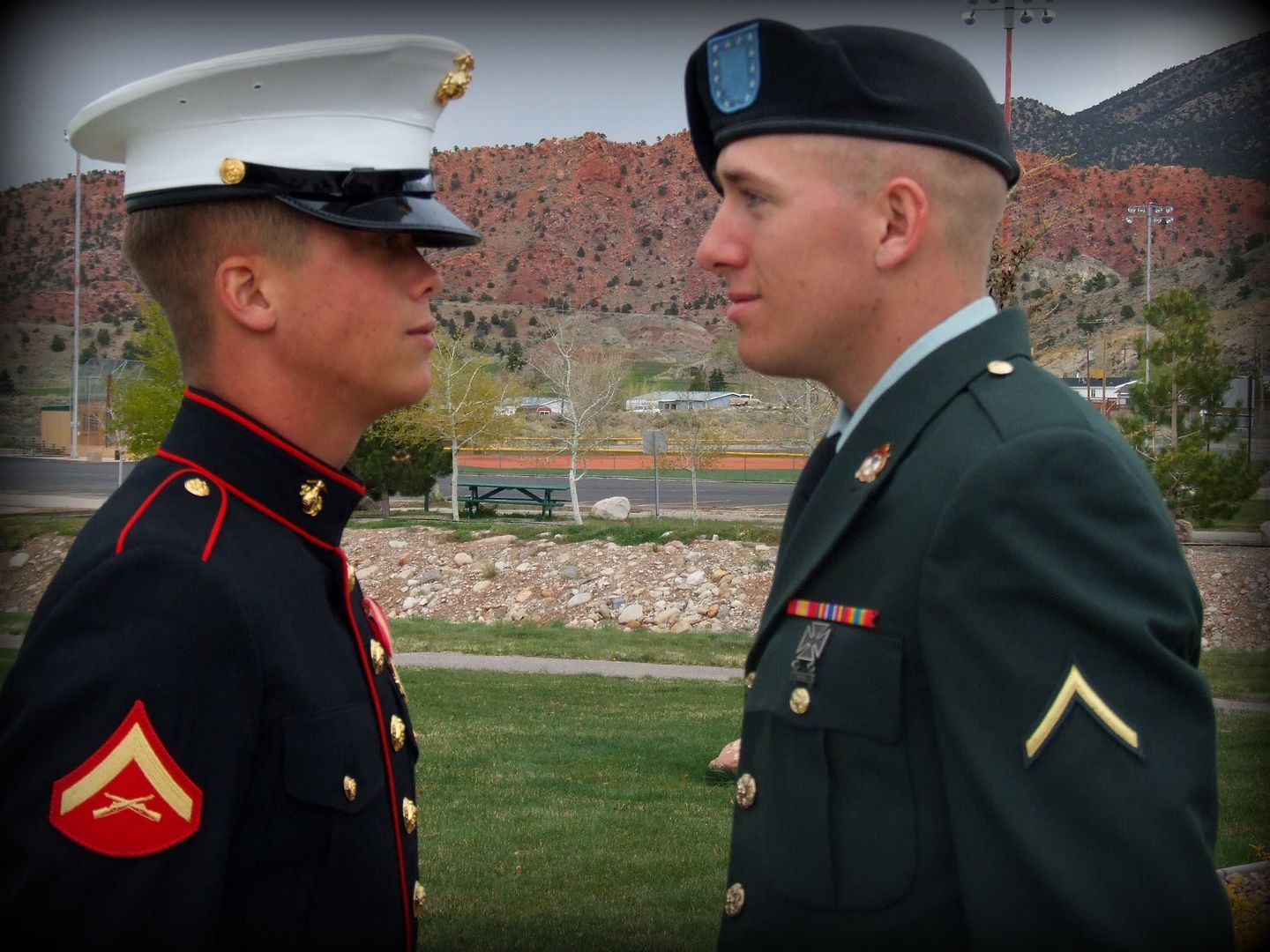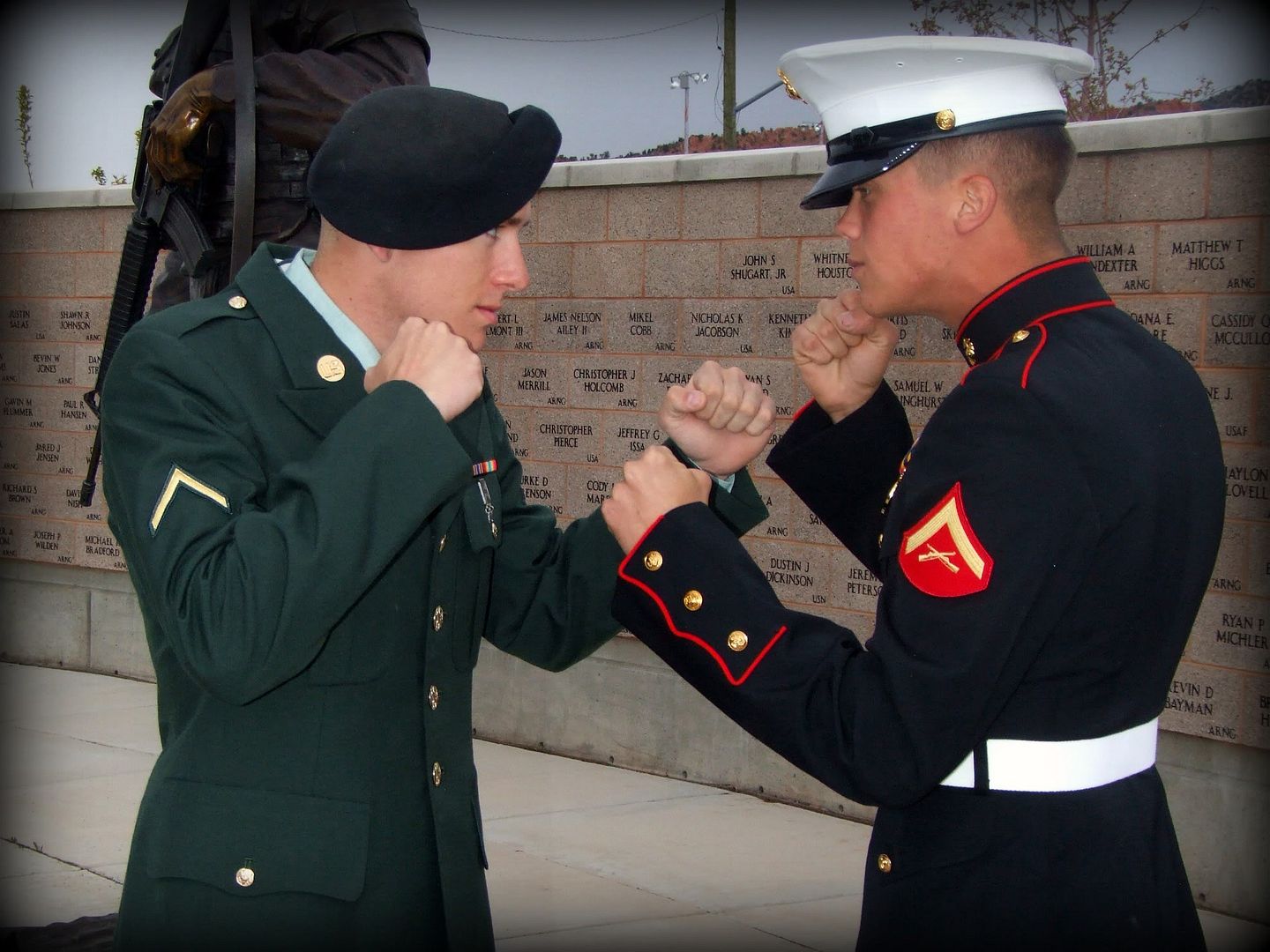 (The boys insisted on a picture with their moms. Obviously, neither Sam or I was prepared for it. Yikes! )
I was also able to spend time with Gus and his girlfriend. I adore her. She is perfect for him. She is super sweet but keeps him in line too. I told Gus she is an answer to my prayers. He was so depressed after my and his dad's divorce that he really needed someone to hold onto. She came into his life at exactly the right moment and I am truly grateful for that.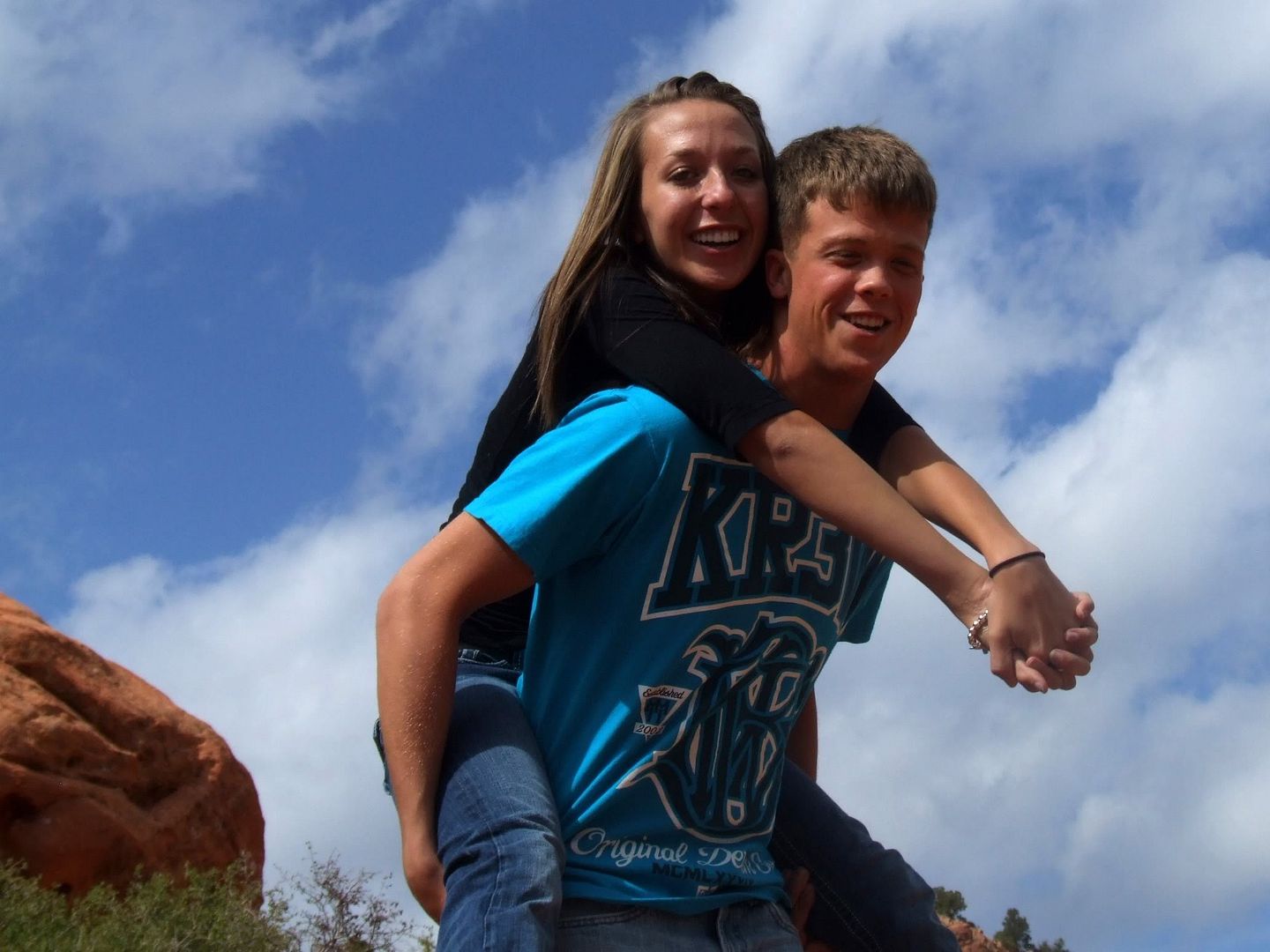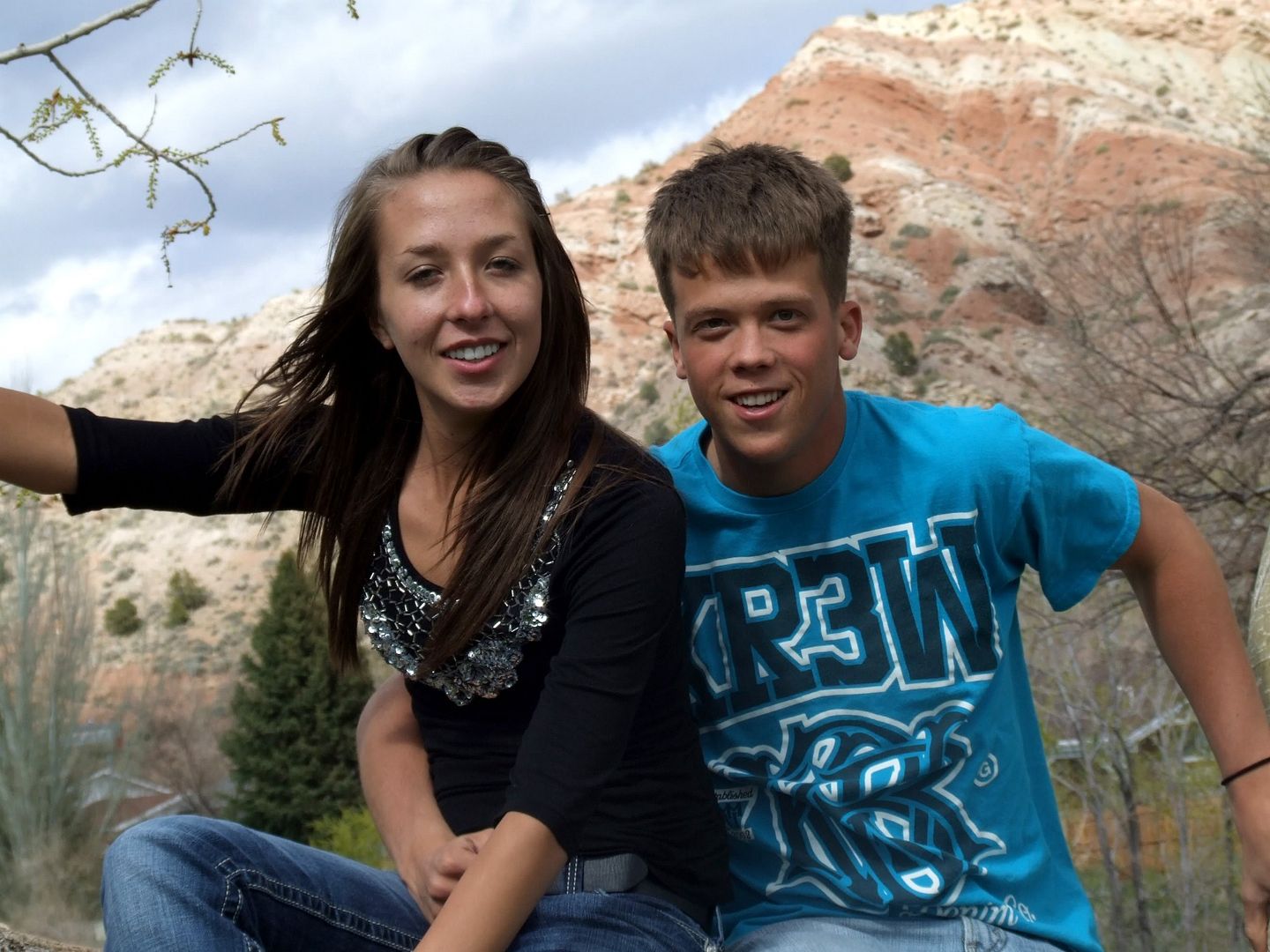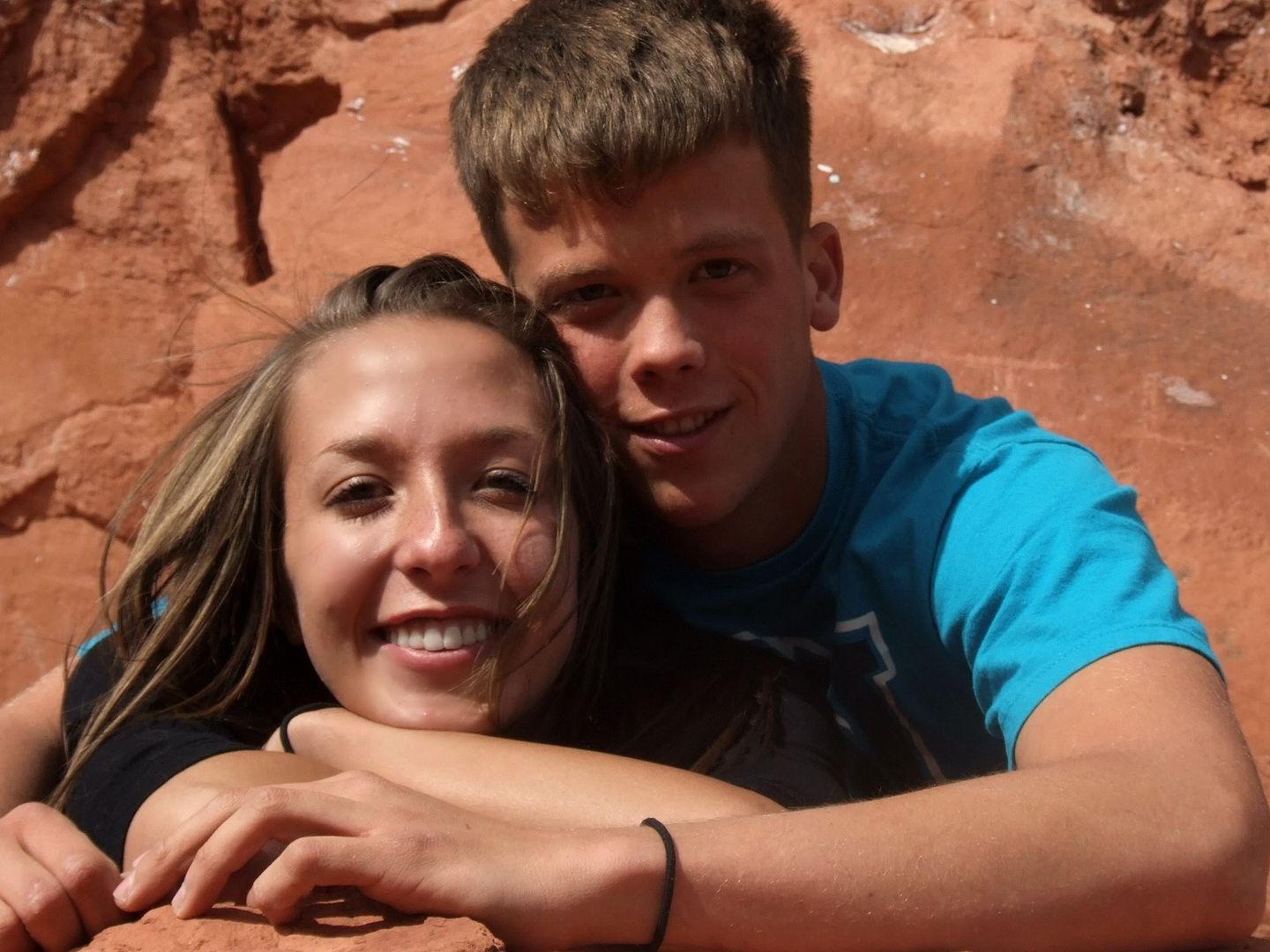 It was hard to send Gus back to North Carolina. It always is. In a couple of weeks, he will officially be half way through his four years. It's gone so fast! I mentioned it to him and he scoffed at me. He said it's just crawling by. He's wrong. It will be over before he knows it and I'll bet he misses it. But I won't. I can't wait until he's home for good.