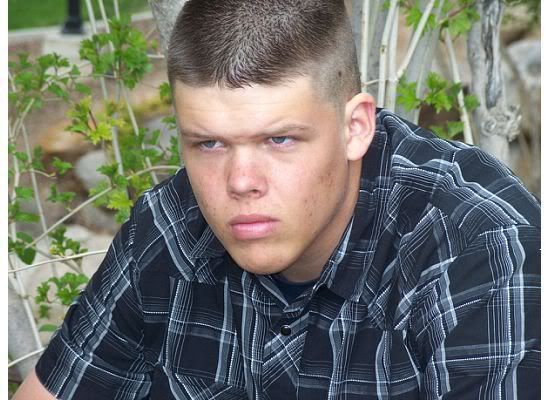 A sad day has come. PJ is no longer an active duty Marine. Actually, that's a lie. He is on what's called 'terminal leave', which means he is using up the last of his leave before he will be officially finished. But the reality is, he's done.
This sweet boy of mine was a chubby freshman in High School the first time I heard of his desire to serve in the Corps. He didn't tell me, he confided in my aunt. She whispered to me later what he had told her. My heart sank when she told me of his plans. It was the last job I wanted him to want.
I have a vivid memory of being a young girl, who probably just listened to the news on television, feeling terrified of Russia. I dreamed that night of war, and of my kids not only dying while fighting, but of the horribleness of war. I remember waking, so scared and praying if I had boys they would not have to fight.
Later, as I approached high school age, I worried still that if I had sons, war would break out while they were at enlistment age. I again prayed we would have peace during those years so they would be safe.
So, when PJ was choosing to become a Marine when I had spent so much time preparing for him not to be, I was baffled. I was also a tiny bit mad, though I'm not sure why. It didn't take me long to see his passion and determination so what else could I do but get behind him and support him all the way.
I love both of my boys and they are special to me for different reasons, but I'll tell you...this big boy of mine worked so hard, and pushed through huge obstacles to become a marine. It's all he wanted and nothing would stop him. When he left home he was an overweight teddy bear, and when we saw him at his boot camp graduation he had transformed into a thin, tight, super tough marine. His drill instructor told him he had more heart than anyone he's ever had come through. It meant a lot to PJ and it meant the world to his dad and I.
He has chosen to stay in California and live with friends and I know he'll take on the world again as he transitions into being a 'civilian'. I'm thrilled for him to start his new life, but I'm a bit sad for me. I am now the marine mom of one and while I'm still more than proud of that title, it's going to take some getting used to.