I loved watching the royal wedding and wish I had blogged about it Friday, when it was still fresh and exciting. I know it's old news now that four days have passed, but dang it, everyone else in the world has had their say about the day and I want mine too.
When Kate and her father drove through the streets toward the abby, all I could think was "Holy cow those windows are clean!!" What I would give to have the royal detail team work on my car. I don't think my windows were that clear on the day they were installed...and I'm not even kidding.
These girls make me laugh. This is totally something I would have done back in the day.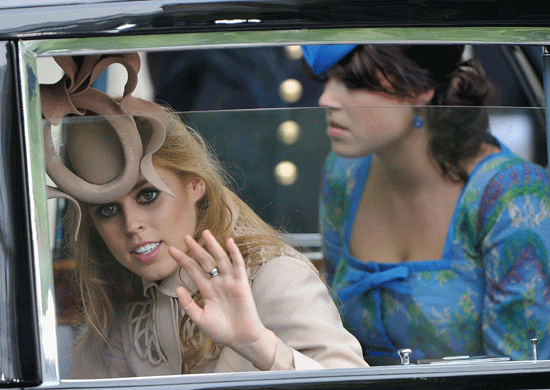 Princess Beatrice's hat was horrible. But I think she knew it and wore it out of spite. I can just hear she and Eugenie talking the night before the wedding..."Those dang boys get all the attention and I'm just sick of it! I don't care if it's Wills day, I am going to steal some of his thunder come hell or high water..."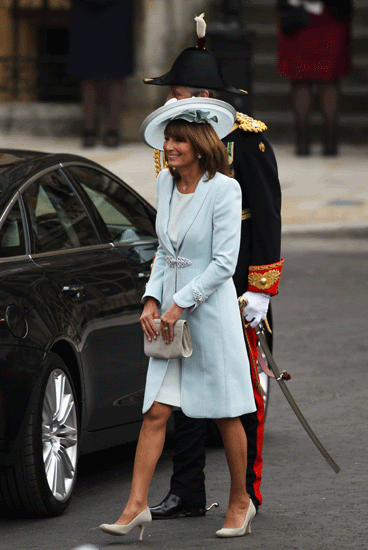 Kate was beautiful, as was Pippa, but for me, I admired mom Carole Middleton's dress the most. I found it to be elegant, appropriate and the perfect choice for her daughters wedding. It's not hard to see where her daughters get their looks and grace.
Holy cow that's a lot of people.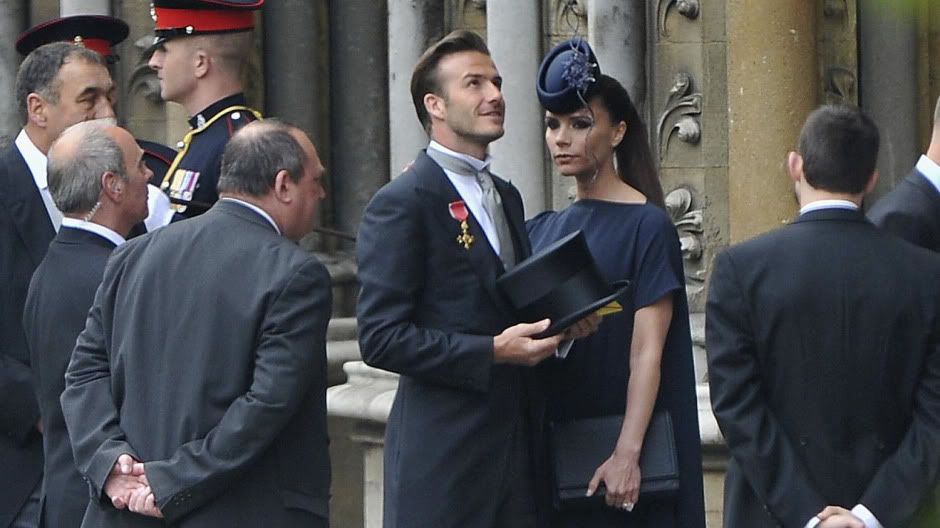 Becky and I heard on television that Victoria Beckham brought maternity clothing for Kate. It was mentioned she and William would have children sooner than later and Victoria wanted to introduce Kate to her line. I laughed. Becky was greatly disturbed by this. That made me laugh more.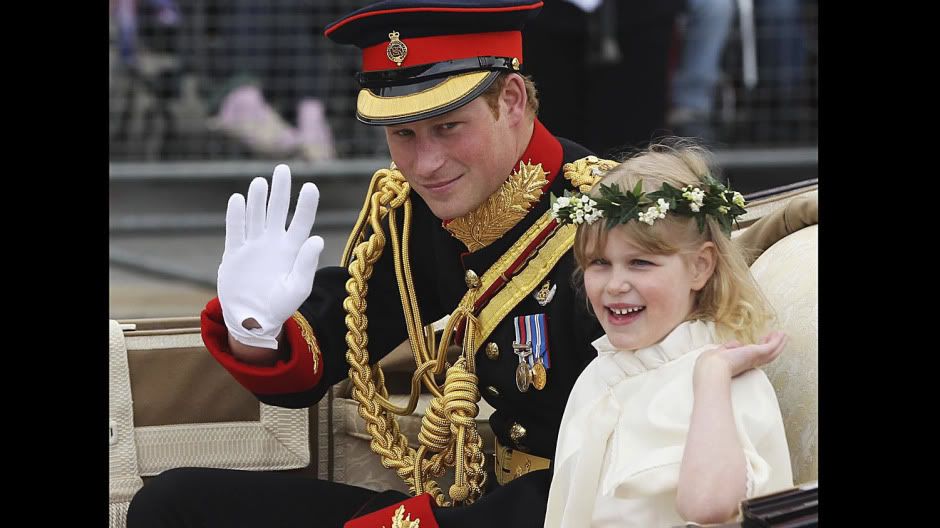 William is cute, but my heart belongs to the devilish Prince Harry. I adore him.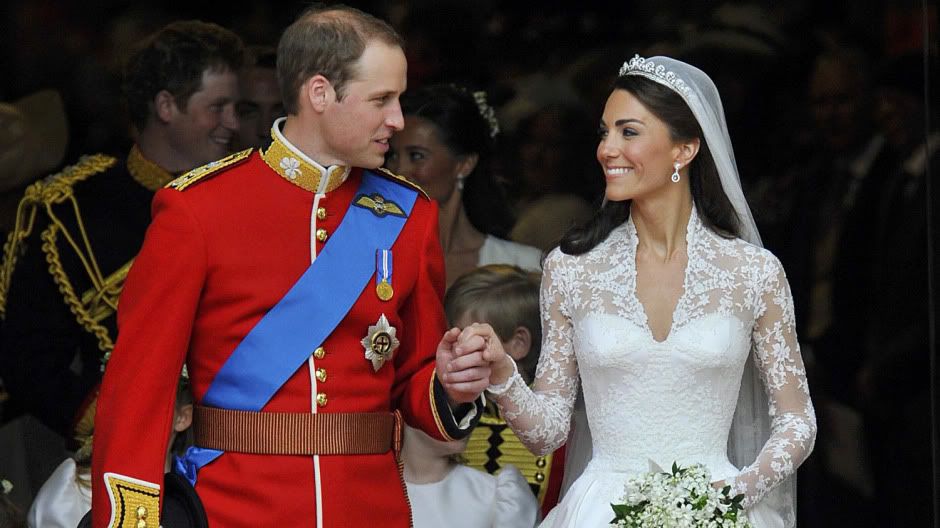 It's the stuff fairy tales are made of.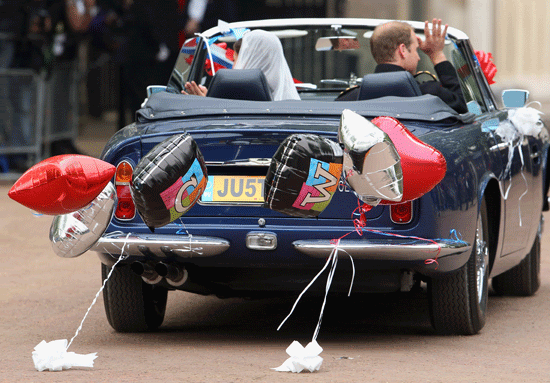 My absolute favorite moment of the day.