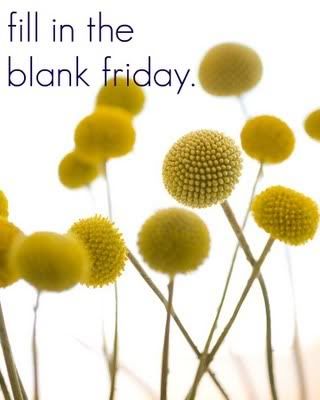 It's Friday! It's also time to fill in the blanks. Be sure to visit Lauren at the
little things to we do
to join in the fun.
I love
smell good lotions and body washes
because
I feel pretty and girly all day when I wear them. It's my favorite compliment to be told I smell good.
A time when mama knew best was
when she encouraged me to marry my ex husband. Things didn't work out for us, but I learned so much from him. He taught me to love, to let loose and have fun and to think outside the box. I would be a completely different (and boring) person if I hadn't spent twenty years of my life with him.
My first kiss went a little like this
: I was seventeen (don't laugh), it was not only Valentine's Day but the Sweethearts ball at my high school. My date was honestly the best looking guy there and the whole school was jealous. He was a college guy (!) and had driven hours just to take me to the dance. When he took me home, he leaned in and gave me a light kiss on the lips, then a second, very sweet kiss on the corner of my mouth. It was perfect. I floated around for days! I waited a very long time for that kiss and it was absolutely worth the wait.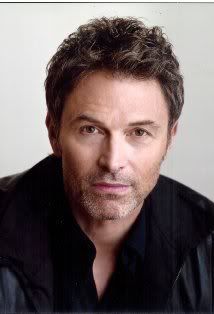 My celebrity crush is
Tim Daly. I find him to be very attractive. I first loved him when he played Joe Hackett on Wings, but I love him even more now. He definitely gets better with age. I also read he's been married a long time and that makes him even more attractive to me. I love a man who loves his woman.
My splurge of choice is
nail polish. Ha! I think I mention nail polish every week when filling in my blanks. But it's true. I never have enough colors and it's fun to try different brands. I can change the color according to my mood, or for an instant pick me up. Besides, well manicured hands are very important.
My biggest accomplishment is
raising two United States Marines. That and learning how to make a perfect divinity.
My dance jam of choice is
...honestly...I have no idea. If I think of something I'll add it later.