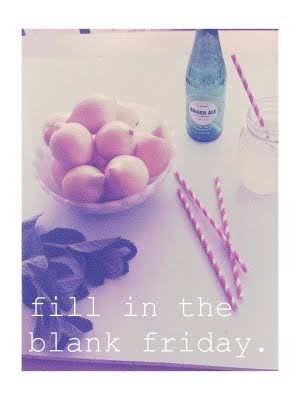 It's just not Friday if I don't fill in the blank. Join along, if you'd like. But remember. It's no fun if you don't link up. Hurry over to
the little things we do
to add your link.
The last thing I ate was
(were) two very delicious oreos.
The next thing I'd like to eat is
a Cheesecake Factory cheesecake. I'm not sure which flavor, though carrot cake is a top contender.
The best things are
made from chocolate. Ha!
Something that makes me supremely and utterly happy is
hearing from old friends.
Sports are
more fun in person. Watching on television is boring but being there with the crowds, the sounds, the electricity, and most of all the food make it SO MUCH more fun!
I miss
winter, my skinny jeans, my grandma, ninety nine cent a gallon gasoline, Dairy Queen blizzards, and of course my boys.
Right now I am
fighting a horrible headache. I should be sleeping it off, but I couldn't miss fill in the blank friday!