I admit it. I've been back from my jaunt to see Gus for a few days. I've wanted to get on here and write something, but haven't had a chance. You see, there has been a brutal yahtzee tournament happening here in the evenings. We start playing as soon as dinner is cleaned up, then continue to play until late in the night. I'm proud to say, I'm currently in third place
(out of four)

.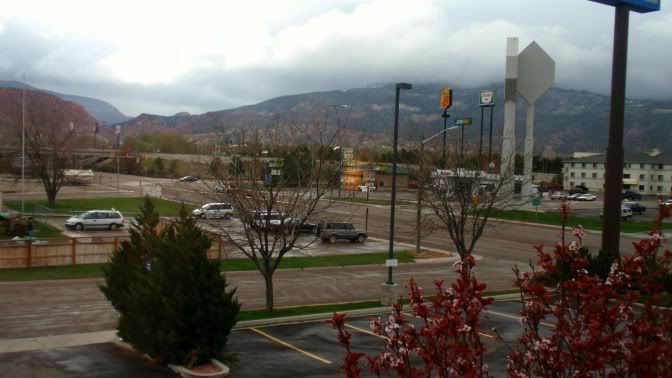 My visit to Southern Utah to see Gus was just what I've needed. I love seeing my kids. It fills me up with joy in a way nothing else can. I guess all moms feel that way. I worry about him while he's off doing crazy and sometimes scary things in the Marine Corps. Then when he comes home, and I can touch him and hug him, all seems right again.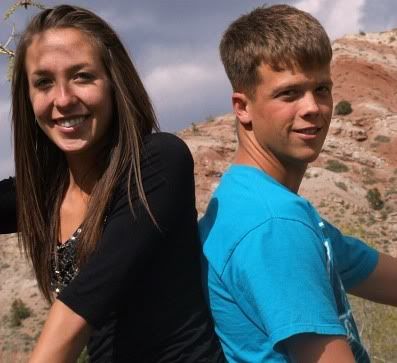 I was able to get to know Gus' girlfriend a bit better. I LOVE her! I pray they will stick together and marry when he comes home for good. She is absolutely perfect for him. She challenges him, but she takes care of him too. Plus, she's super cute and will be a great mother when that day comes.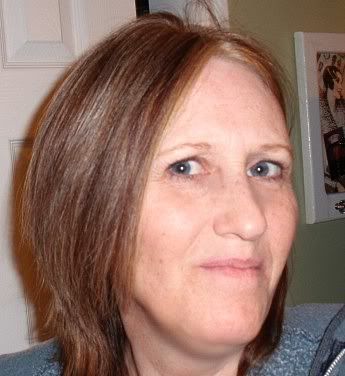 I am happy to tell you I got my hair done while I was there. I finally feel like myself again. I had to get a bit used to the haircut as it's different than anything I've worn before, but it's grown on me and now I love it. This picture doesn't really do it justice, by the way.
I have to give a shout out to the hotel where I stayed. The America's Best Value Inn in Cedar City, UT, gets a big thumbs up from me. The staff was friendly and the rooms were very comfortable. I wanted to stay one more night, but was afraid it wouldn't work out due to the Utah Summer Games Opening Ceremonies being the same night. It's one of Cedar's busiest times of the year. When I talked to the girl at the front desk, not only did she arrange the room for me for an extra night, but she did it at no charge due to Gus being on leave. I still can't get over that. I highly recommend this hotel if you ever find yourself in southern Utah.
Getting away was exactly what I needed. I feel happier and more hopeful than I have in a very long time. Now, if I could only win that yahtzee tournament, life would be perfect.