Did you watch The View today? The Monkees were on as part of the The View's Where Are They Now? series. I may or may not have screamed...a bit...when they were announced. It's no secret I am a teeny bopper at heart and I love all boy bands. Can I call The Monkees a boy band?
This is them forty years ago:
And, this is them now (minus Michael Nesmith):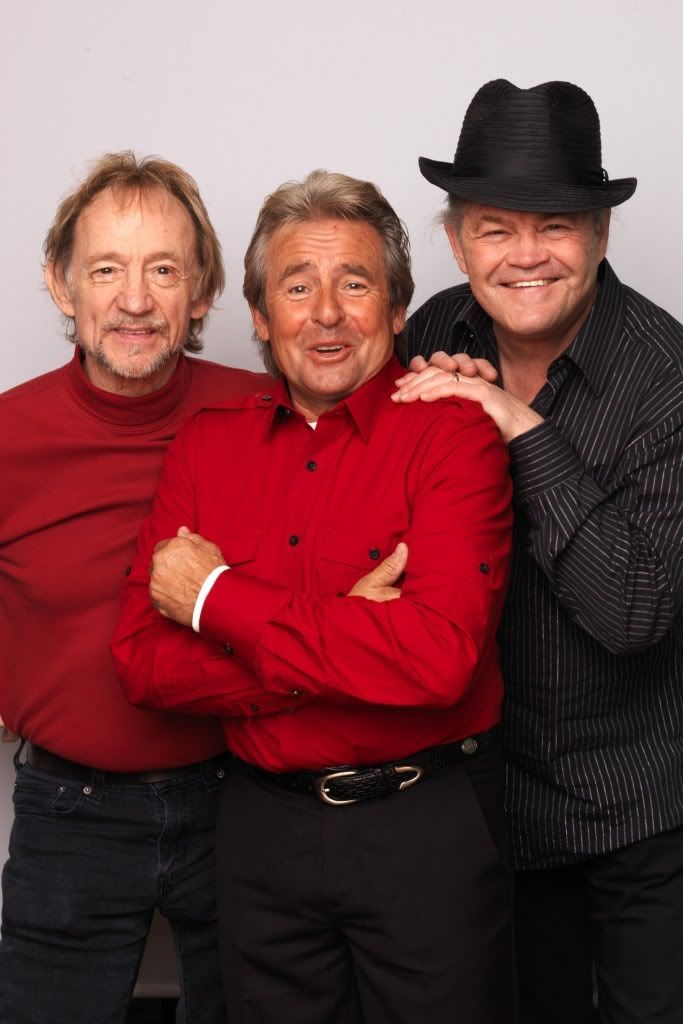 I thought they were charming. They were full of life and so happy. It made me happy to hear what they've been doing for the past forty five years. (Forty five years! How old am I??) Oh, you might be wondering about the forth member of the Monkees. He's alive and well, he just chose not to participate in their latest tour. The guys said he never enjoyed all the traveling that comes with it.
At the end of the show they sang a medley of their hits. I'll be honest. I felt uncomfortable watching them. They're kinda old. It might have been better had Micky not been trying so hard. He was bouncing around the stage acting like a has been rock star. I felt bad. I hope they'll watch themselves on tape and see that all they really need to do is have fun while they sing. Don't perform Micky. It's not becoming. Sorry.
Usually, I wouldn't even notice Micky. Or Peter. I only have eyes for Davy. About ten years ago I was able to see him perform at Disney World. It was a thrill for me. Especially when he sang, Girl, from the Brady Bunch episode when Marcia was trying to meet him to ask if he would perform at their school dance. When my boys were growing up I would sing it to them constantly. They hated it but it made me laugh.
If you watched them on The View this morning, please leave a comment and tell me what you thought about their performance. I would love to hear your thoughts about it. Just in case you missed Davy on The Brady Bunch, I'm putting the bit of him singing Girl right here: