How was your Independence Day? Mine was quiet. I spent the entire weekend alone. Normally, I would enjoy having so much time to myself. I used to crave it constantly. But in my old age, not so much. I spent the entire time feeling sorry for myself and wishing I had company.
To keep myself occupied I spent a lot of time watching television. I had almost twenty programs stacked up in Hulu, so I decided it was time to shorten the list. Most were new summer series and I had high hopes I'd find some keepers. Do you remember the days when all that was on TV in the summer were reruns of the fall/winter shows? I hated that and I'm so happy it's no longer like that.
I started by watching two episodes of
The Glee Project
. Let me start by saying this, I am not a Gleek. I've tried to like Glee, but I just don't enjoy it. The musical numbers are great, but the rest of it is just too weird for me. I wasn't able to connect with the characters and to me, it felt like the same episode over and over. That said, I wasn't expecting to enjoy The Glee Project at all, but it really surprised me. I absolutely love it and cannot get enough!
Twelve hopefuls are competing for a seven episode guest spot on Glee. Each performer brings a different personality and viewpoint to the competition. Each episode they are given a theme, a homework assignment and perform for one of the members of the cast. They go through the same process as they would if they were on the show. It's grueling and rewarding. It's fun as you see both the good sides and the not so good sides to their personalities come out as they compete. They all want to win this so much!
When each episode ends, I am left wanting more. I find myself cheering for all of them and feeling a bit sad as they are eliminated. It airs on Oxygen Sundays 8/9 central. Please, I beg of you, watch this show.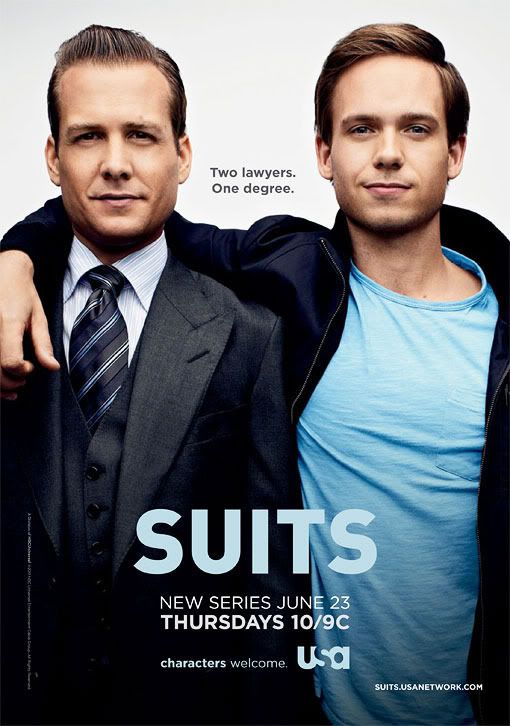 Another new program I've discovered is
Suits
. Suits is a new drama airing on USA network. It's based in a law firm, where Mike, a college dropout, while running from police, slips into a job interview for new attorneys. He is hired after, Harvey the hiring attorney recognizes his talents and photographic memory.
I've watched two episodes thus far, and I've really enjoyed them. It does however, remind me a lot of another USA original, Psych. It's pretty much the same premise, only one is set in a law firm and the other set in a police station. That said, I find Suits as enjoyable as Psych, so it's kinda like getting two for the price of one. Suits airs on USA Thursdays 10/9 central.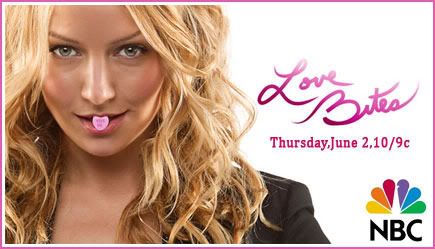 I've also enjoyed a new series called
Love Bites
. I read earlier this week, it's already been cancelled, but I'm hoping they'll still air more episodes before it's pulled. This show reminds me a bit of Love American Style from the seventies. Does anyone else remember that show? I loved it. A lot. Though looking back, I'm pretty sure I was too naive to understand half of the humor. Anyway, I'm having a hard time describing this show in my own words, so I'm borrowing the description from the NBC website.
"Love Bites" is an hour-long romantic comedy anthology series featuring three loosely connected modern stories of love, sex, marriage and dating. Each of the multiple vignettes will involve an array of talented guest stars every week, and will illuminate the theme of love with a fresh, irreverent spin."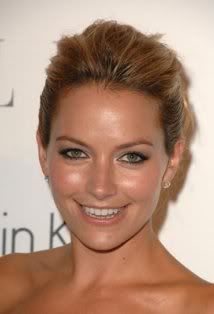 I was first drawn to this program because it stars
Becki Newton
who played in Ugly Betty. I adored her as the quirky Amanda and was disappointed when it was cancelled. But I find her equally as fun in Love Bites, and feel bad she's found herself in another ending role. Love Bites airs on NBC Thursdays at 10/9 central.
I also enjoyed watching Food Network Star, How the States Got Their Shape, Master Chef and The Voice. Am I missing anything? Have you discovered a show you love? Please let me know, if you have!
It makes summer go so much faster to have something good to watch on TV. Thankfully, I'm not hard to please. Just don't show reruns and all is good.