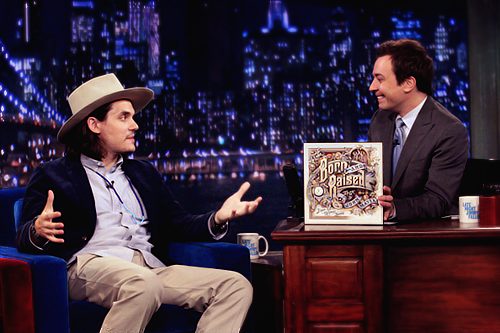 I know I'm a lot late to the party, but I just have to write about John Mayer! He's back...or he was...for a week...to plug his new album. He had a concert tour planned but had to cancel because of the return of the granuloma in his throat. It bums me out...not that I'd be able to see him. But he should be singing. Or making me laugh. I miss him.
Anyway, he was all over the media for a week or so and I watched him as much as I could. He was wonderful! And funny! So funny. But I have to say, I don't care for your look John Mayer. I think you look grungy. I especially hate your hat. You must really love it because I didn't see you without it even once. I just hope you tire of it soon.
If you missed John and want to see him, click
here
or
here
. These are my two favorite interviews.
As to you John, I hope you heal quickly. And please reconsider twitter...you were awesome on there.