Before you read my post I feel like i need to say that it looked normal when I was writing it. I have no clue why there is so much space between names, comments and photos. I really did try to fix it, but it just made everything worse. I'm sorry.
My gosh I love the red carpets before award shows! The awards themselves...eh. Not so much. But I adore seeing the stars parade down the carpet, looking their best.
Some of them think they're so hot (hello Matthew McConaughey and Amy Adams).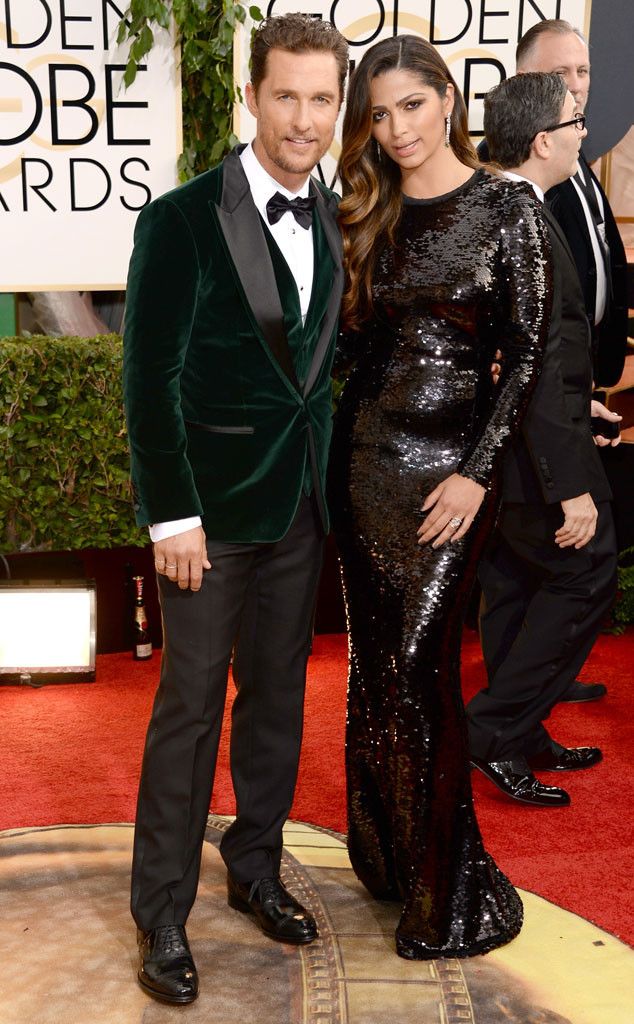 And, some of them you can tell just feel pretty...
Lupita Nyong'O
Kaley Cuoco
There there are those who are just there because they have to be, Kevin Bacon and Aaron Eckhart. (It's always the guys...they never want to do anything)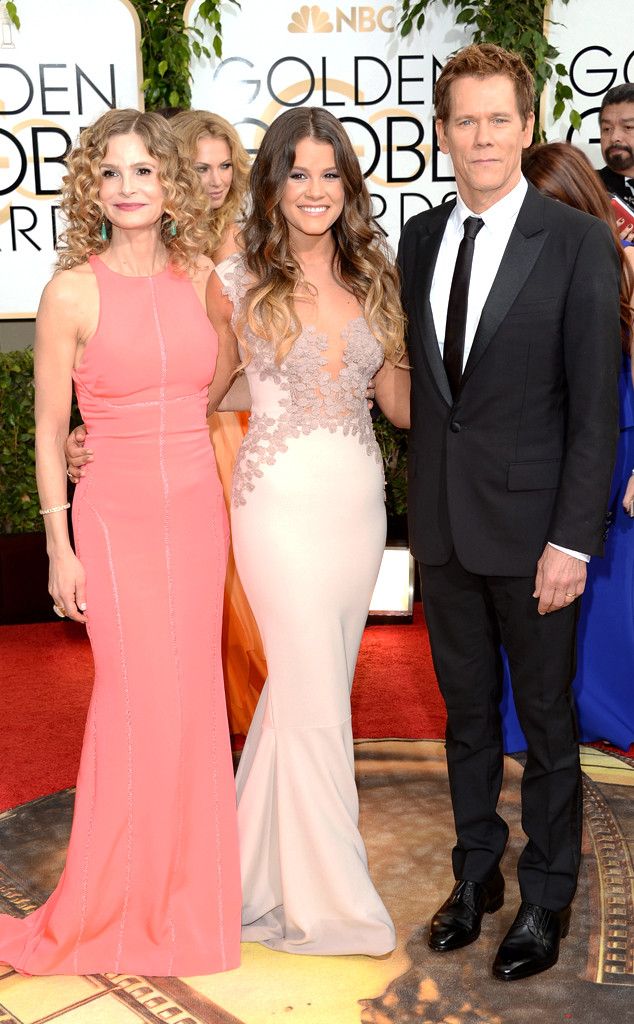 The whole family looks nice. Kevin Bacon and Kyra Sedgwick's daughter Sosie is this years Miss Golden Globe.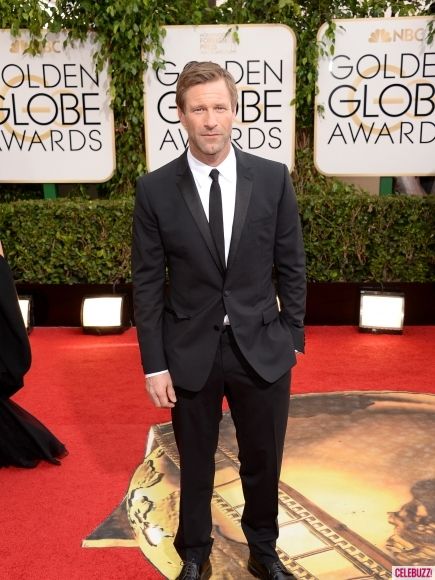 Wonder what Aaron Eckhart is thinking about??
Now for my favorite dresses of the night.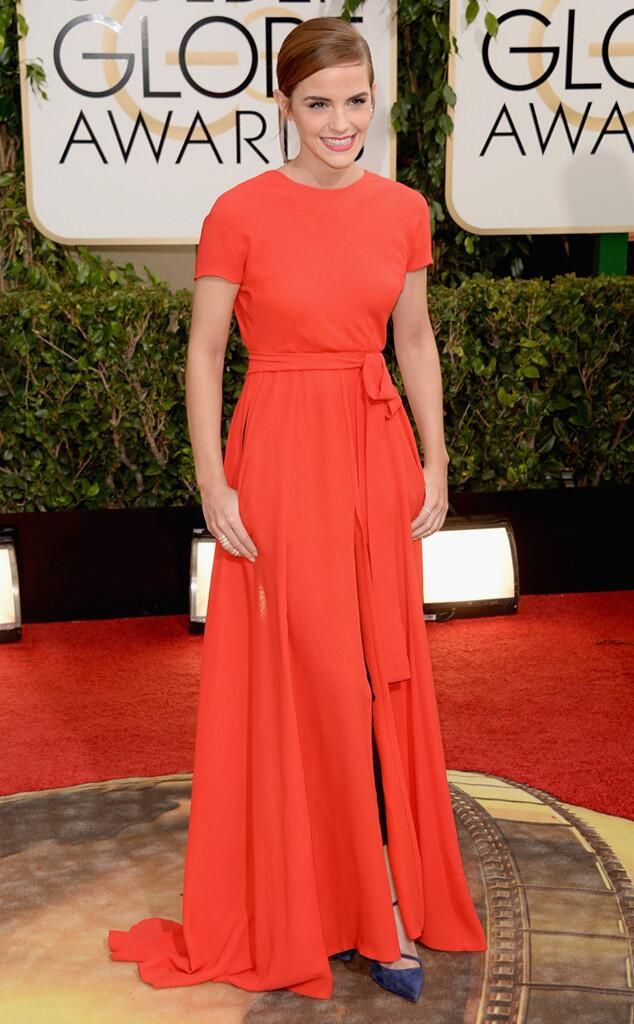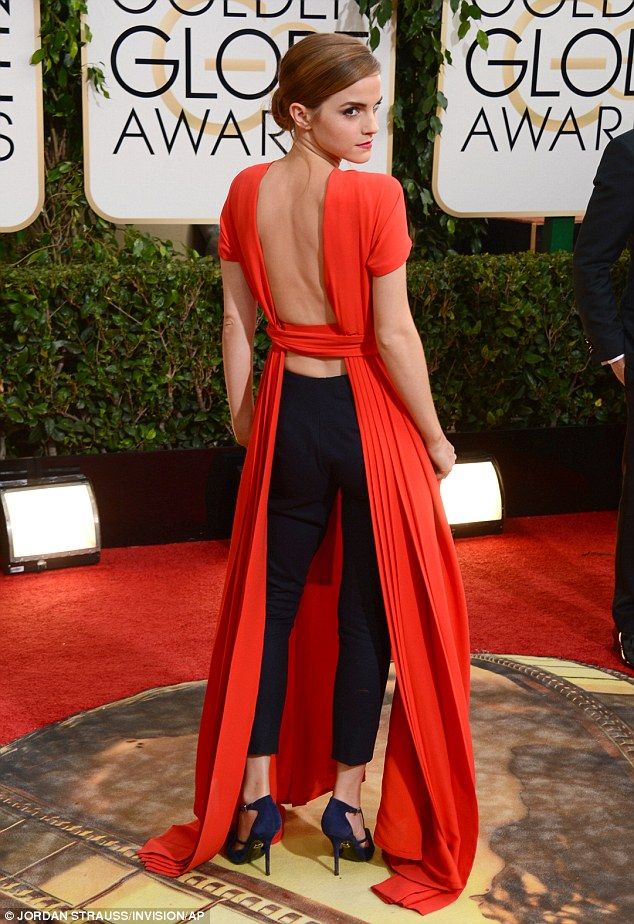 I adored Emma Watson choice. I'm disappointed I couldn't find a picture from the back to go along with this one of the front...nevermind! Lanie found one for me. It is a full length dress over black leggings. The back is incredible but I think only a tiny body like hers would look good in it. It is fresh and youthful and I adore it.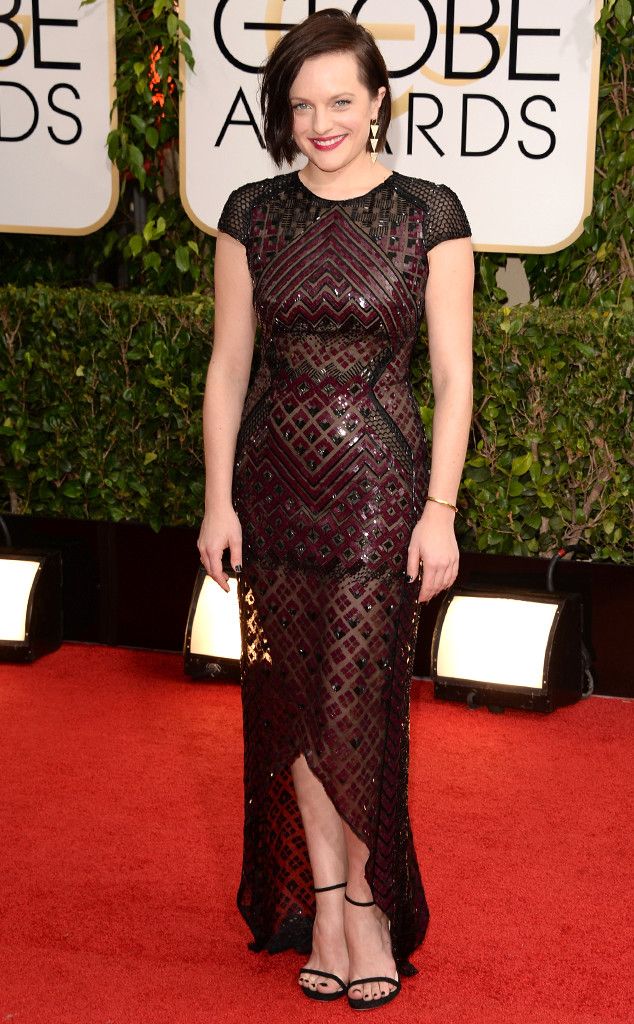 I also love Elisabeth Moss's dress. I find the pattern to be interesting and love the darker colors. I especially love the length; long in the back with the shoes showing in the front. Besides her dress, I just really enjoy her. I think she's fun and unexpected. On E! Red Carpet show, she flipped off the camera in the mani-cam. I wonder how many stars have wanted to do it, but she actually dared. So fun.
There were a few pregnant women on the red carpet tonight. My three favorites were Drew Barrymore, Kerry Washington and Olivia Wilde.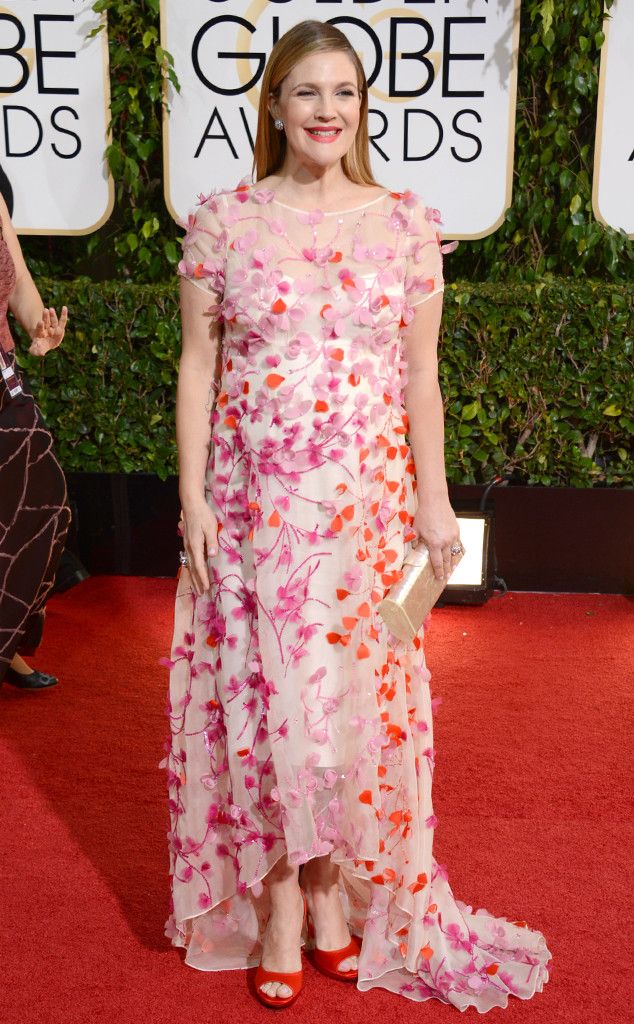 First Drew. I wasn't crazy about her dress. I felt it looked like a valentine gone wrong. However, I love Drew and she seems so happy so it's easy to overlook the fashion. She said she tried on a few others but felt most comfortable in that one. Hey. When you're pregnant comfort comes first. I has to.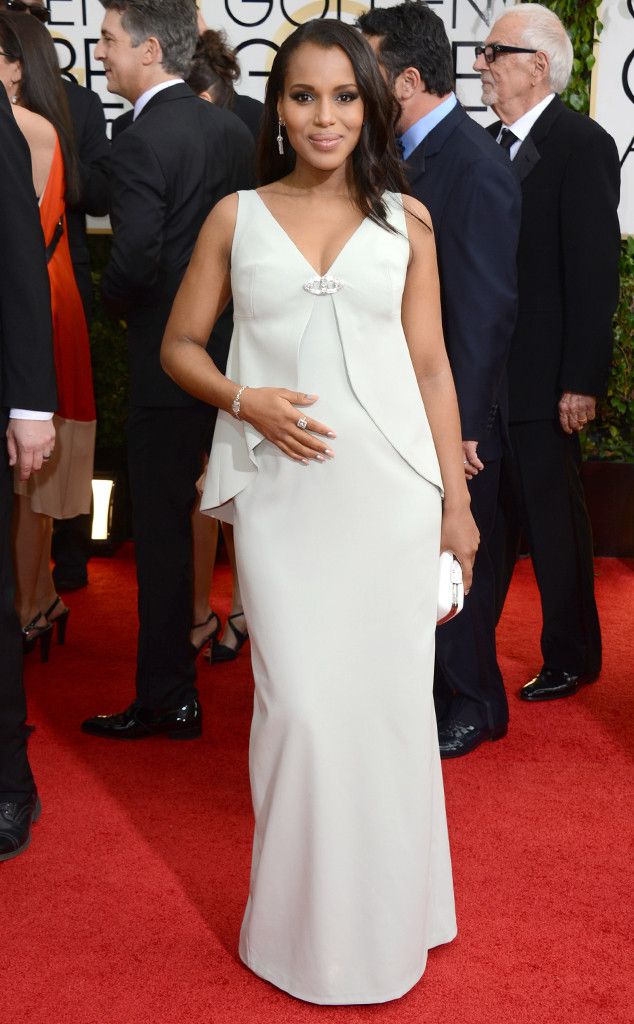 Next, Kerry Washington. She is so elegant and beautiful in everything she wears and also in everything she does. This lady is class to the core.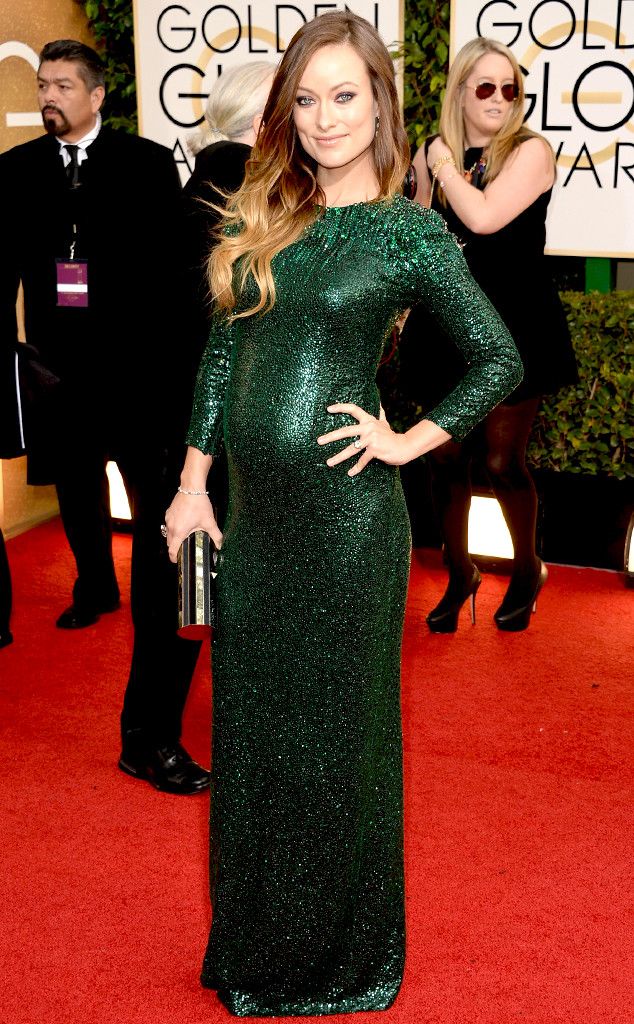 Finally, Olivia Wilde. It's a nice dress. Whatever.
Let's finish off with those I didn't care for so much. This year they were dresses worn by Sandra Bullock, Julia Roberts and Lena Dunham.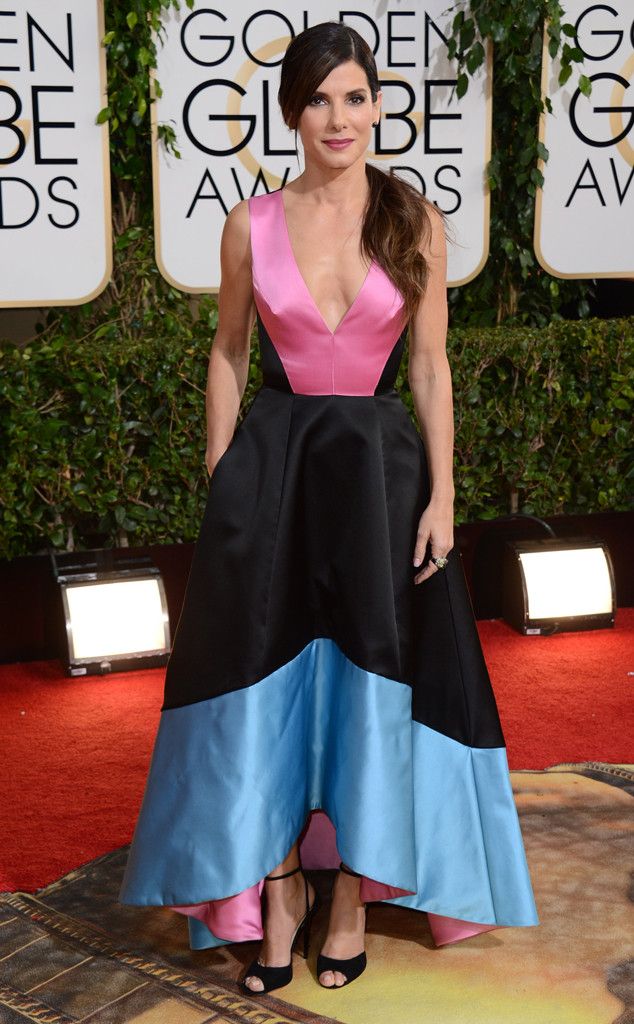 I'm sorry but as much as I love her, I don't love Sandra's dress. I do however, love that it's different and that she took a chance. It's not ugly, it's just not great.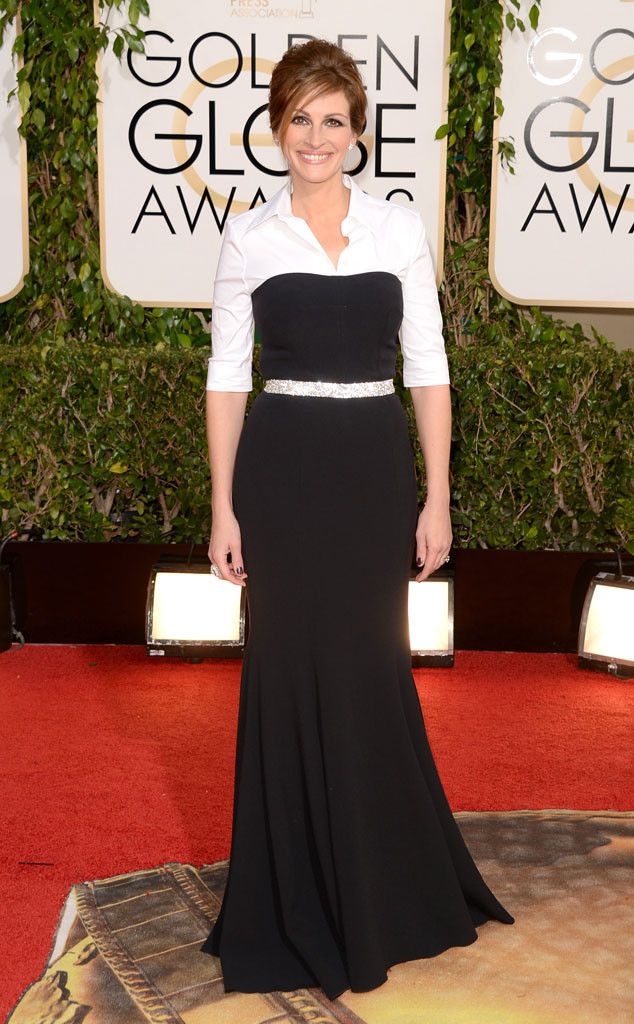 Julia's dress is my least favorite of the night. I do like the components seperately, I just don't care for them all together. I love that I can't see a baby bump as all the gossip sites have been guessing she's pregnant.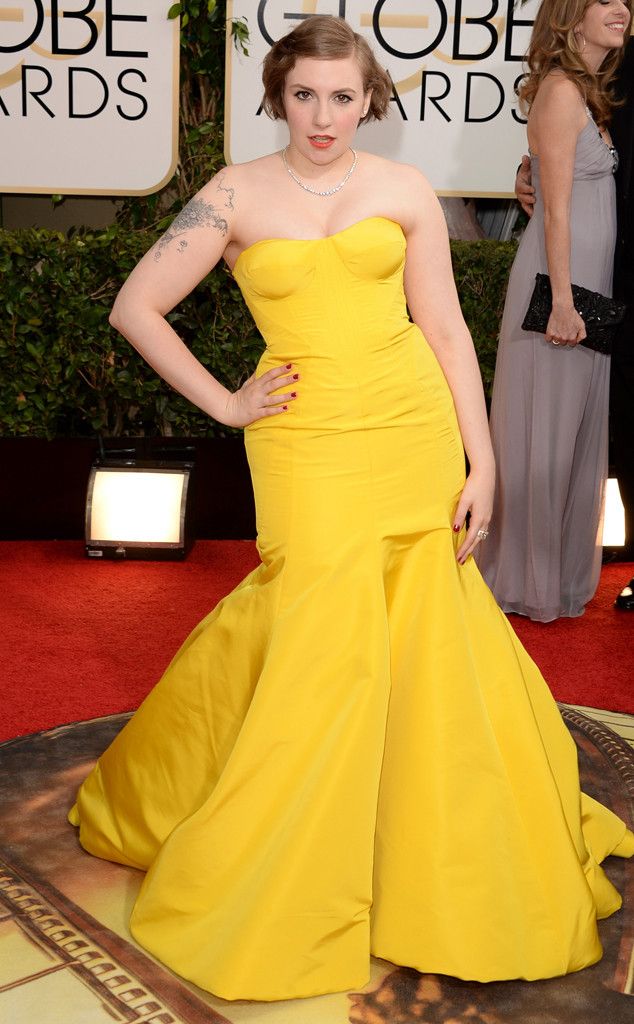 Lena Dunham. Okay. Truth time. I do not hate this dress. The color is a bit bright, but that's kind of the charm. I think it's a nice dress, but she isn't wearing it well. She looks uncomfortable. I'm thinking she could have made a better choice.
Final thoughts. I love Jimmy Fallon so much! I was happy to see him there tonight. Johnny Depp looked almost normal. That was nice. Tom Hanks is such a good sport. In so many winners acceptance speeches the words, "I was not expecting this' were uttered...OH PLEASE! Shut up. I thought Amy Poehler and Tina Fey were super hosts!
That's my opinion, for what it's worth. I can hardly wait for the Oscars!